If you want to grow your business, you need high-quality leads. There are many lead generation strategies available but it can be tough to know which ones will work best for your audience.
Your marketing strategy needs to be focused on generating leads and converting them into clients.
Businesses generate leads for new prospects and turn those prospects into sales. New prospects are identified and businesses will utilize a variety of tactics to convert them.
By using a lead generation engine, you are able to keep a steady flow of leads for marketing, allowing for sales prospects at all times of the day. In order to keep leads coming in continuously, it is top priority for marketers and business owners alike to focus on generating quality as well as quantity.
To increase your leads and sales, there are a number of things you should do, like keeping your content fresh. Here's what we think is the most important strategy to successfully increase sales:
10 Ways To Generate Leads That Are Surprisingly Simple
Use Email Marketing
You can start an email marketing campaign with an offer to gain an email address by targeting your potential customers. Email marketing is key to staying top of mind with your interested parties.
B2B marketers believe that email is the most effective way to reach their target market.
Email is a great way to communicate and research your prospects, as it helps you decide whether or not they'll find your product or service right for them.
With email marketing, you can both reach out to individual individuals as well as send a mass email to your entire list.
Figure out ways to get people subscribed to your email list; if you have a lot of subscribers, you can generate leads just by sending out emails.
Be sure to have an opt-in strategy. The first step to email lead generation is to make sure subscribers are happy and they enjoy receiving your emails.
When you use sales automation software, it is possible to stay in touch with your contacts in a way that will remind them of you when they are ready to buy.
Blog Consistently
Regularly blogging is a great way to keep your website fresh and your visibility on Google searches high. Regular blogging is also an excellent way to build trust in your brand, nurture leads, and build your credibility as a subject matter expert.
55% of marketers report that blog content creation is their top inbound marketing priority.
Marketers who prioritize blogging efforts are 13x more likely to see positive ROI.
70% of marketers are actively investing in content marketing
The most common customer marketing tactic is 'creating exclusive and relevant content for customers.'
Many companies analyze the leads that come in and found that those posts to have double the lead volume for companies. These tests show that blogging is an important channel for lead generation.
Throughout blog posts, include links to other pages on your website and also a call-to-action. You should also hyperlink any products or clients you mention.
Post Consistently on Social Media
You should also post on social media as it is a marketers most valuable tool; a blog is not enough. One important social platform is LinkedIn as B2B marketers offer products and services there. Posting content will increase your visibility and metrics on the site.
When posting to social media, consider these ideas:
Developing a social media connection is all about sharing content that potential customers would find relevant, so learn more by interacting with others. To generate leads and build loyal followers, you must have human interaction with your online audience.
When using social media channels effectively, you should engage in dialogue and interact with others, who may be interested in the content that you post. Consider sharing interesting links you've found elsewhere online (even if it's not related to your business) and interacting in conversations.
Get Involved in Networking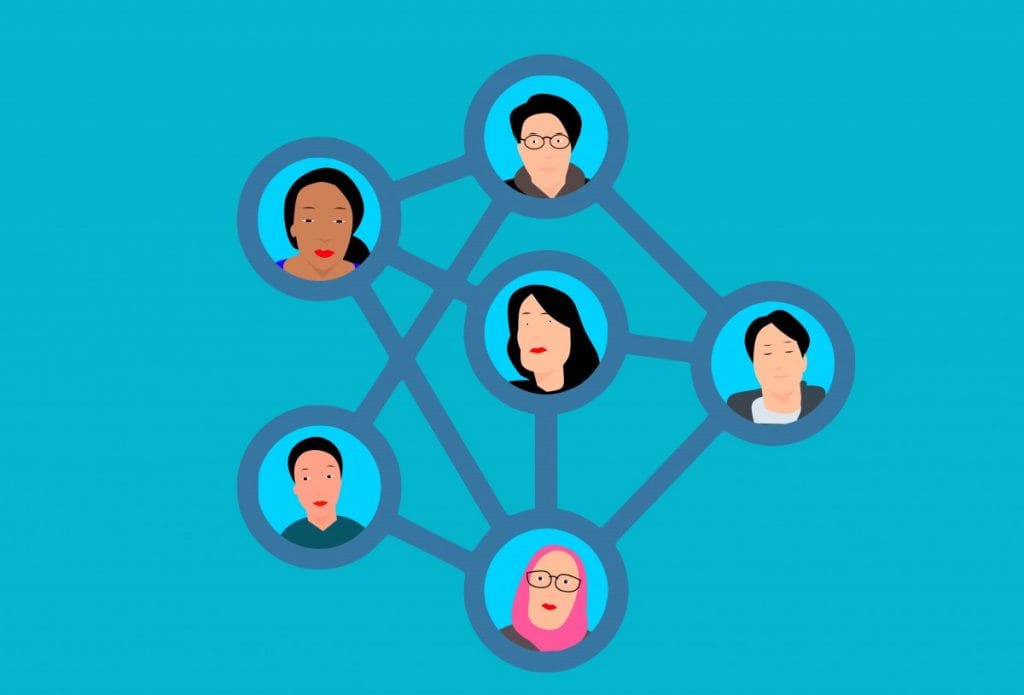 When promoting your business, nothing beats face-to-face communication.
In the B2B setting, most leads are generated from events, while case studies are the best way to convert and accelerate an existing lead.
Consider volunteering to give a presentation at networking events. Often, these presentations result in direct leads or in recommendations from someone who saw the presentation.
Networking should be followed up with one-on-one follow-ups to get to know potential clients on a personal level. With networking, you can make connections that would not be possible otherwise and use them for future connections.
Plan Your Work and Work Your Plan
Here are 2 tips:
First, create a lead generation plan to know what you are trying to accomplish. Know how you will reach out and how you will answer questions from leads.
Next, being prepared will give you a significant advantage, especially when you're searching for and reaching out to connect with new prospects on a platform such as LinkedIn. Take time to learn about the prospects and create a plan before contacting them through email or social media.
A good strategy would me creating a plan that focuses on the lead generation methods that are best for your business to reach your target market.
Create Great Offers
To get prospects to say "yes" to an offer, we must present them with something they are willing to agree with. And the only word that can help us do that is "yes".
When people hear that a product is scarce and of high demand, their natural instinct is to feel more attracted to it.
Offer people something of high value and they'll buy.
Attract New Customers Through Success Stories
Attracting prospects to your business can be really difficult. You might consider using case studies and customer success stories to illustrate the measurable ROI of your business and provide social proof to help make your strategy a successful one.
In this modern day, people are communicating a lot. With texts and emails and social media, it can be difficult to keep track of all conversation that someone may want to reply to.
Get Personal
Getting personal will break down barriers in connecting. Try writing a letter or calling your prospect.
People are overwhelmed by the digital environment and would rather have one on one conversations since it adds value.
If you want to generate more clients through referrals, you first need to be in touch with your existing customers. Customer relationships are the foundation of success, rather than the alternative of only focusing on generating business leads. To do so, think H2H (human-to-human) and focus on keeping in touch with your customers on a human level.
Utilize CTAs and Landing Pages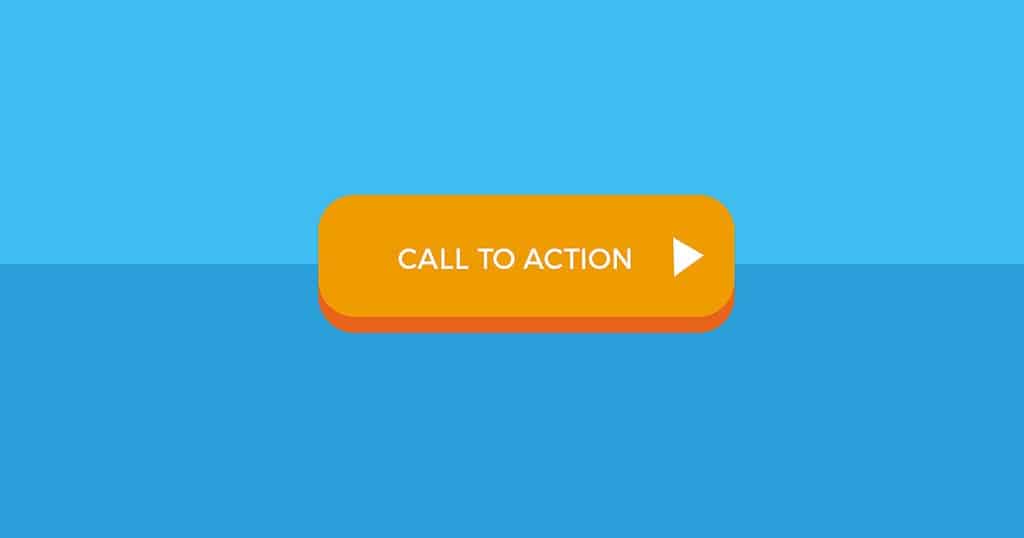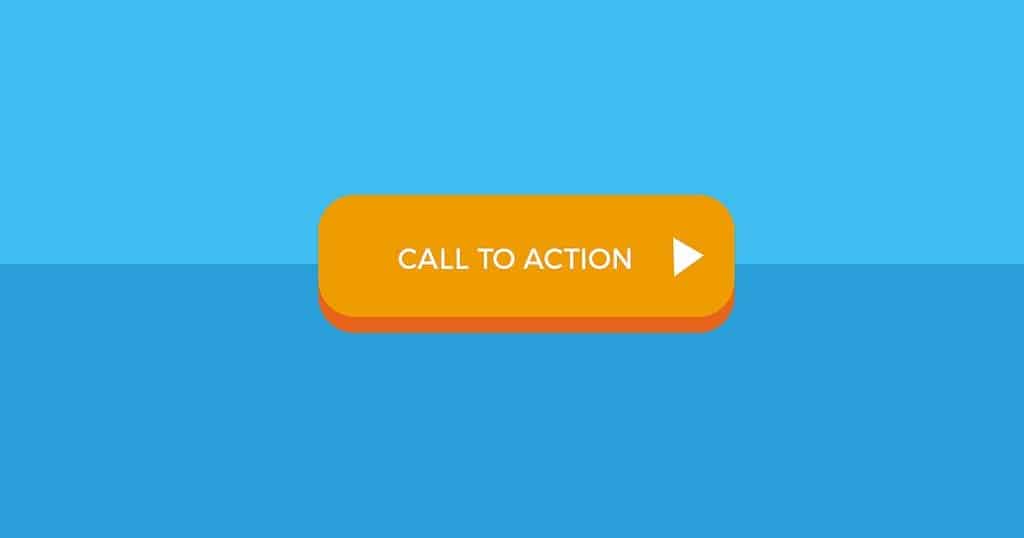 Without a clear call to action, nothing will happen. It's essential to have a clear call to action throughout your marketing efforts, including your website and social media profiles.
Landing pages convert website traffic into leads and customers by providing insight on similar products and services your company offers.
A CTA should direct visitors go to a dedicated landing page rather than your website homepage. Effective call-to-actions will have unique offers and be placed on the dedicated landing pages.
If the CTAs do not capture attention and entice clicks, the offers are of no use.
In today's world, every person and brand is fighting for attention so prospects must choose your offer over the competition.
Keep On Going!
You may find yourself in need of new leads that you can't generate if you don't continuously generate them now.
Generating leads does not have to be complicated.
Some of these strategies might not be as effective as the others, but don't let your foot off the gas and continue to try other strategies that can keep your pipeline full.
Do you want to be a success in content marketing? Use email marketing, blogging and the other strategies outlined in this article. Taps into personal touchpoints, leveraging success stories, designing great offers, and creating calls to action and landing pages.
Most of all, keep on going as you plan and try new strategies to generate new leads, nurture prospects and close more deals.