We've all seen the commercials for e-commerce sites. They're usually so good, you expect them to be from a company that's been around for decades. However, many of these ads are actually from new startups and small businesses in their infancy. The truth is that there's a lot more to selling online than just putting up a website and hoping someone will buy something from it. You have to use the latest technology and data analysis to make sure customers are happy with your products before they leave your site.
What Is UX and UI?
UX or user experience refers to the interaction and experience users have with a company's products and services. UI or user interface on the other hand are the buttons, pages and other visual elements that enable people to interact with a product or service.
These 2 elements are important because they can impact the sales of your e-commerce store. Good UI and UX do not only help to attract guests to visit your online store, they can also help you retain your customer base. A good web or mobile experience will create a loyal customer base for your ecommerce store.
Here are some ways UX and UI can boost your ecommerce sales this holiday season.
Use Chatbots to reduce customer effort
Chatbots are a great way to reduce customer effort. They can be used to answer simple questions, or complex ones and they can guide customers through a process or help them find products.
For example, if you're selling clothes online, chatbots might help your customers get information about fit and sizing options before they place an order. A chatbot may also suggest different items based on how the customer describes themselves.
Personalize the Customer Experience
Personalizing the customer experience is a great way to boost e-commerce sales. The more you know about your customers, the better you can tailor their experience and make it easy for them to find exactly what they're looking for.
You can use AI to help with this process by using data from previous visits or purchase history in order to predict which products will be most relevant at any given time. This allows you to personalize each customer's experience based on their preferences and history, which helps keep them coming back time after time—and hopefully buying more products.
Amazon, Google Shopping Express and Tesco Mobile for instance use machine learning techniques implement personalized customer experience strategy in order to attract and retain customers.
Show Product Ratings and reviews
Show product ratings and reviews prominently on your website.
Reviews can be incredibly helpful for your e-commerce site, especially if you have a high-quality product that has been well-received in the past. The more positive reviews you have on your site, the more likely people will be to purchase from you again which in turn translates into increased sales.
For example, if you're using Shopify platform, you can create a "reviews" tab under each listing within the admin panel. This will allow customers to easily see what others think about their products in addition to allowing them to leave feedback directly through the review section itself.
Use Pop-ups and Notifications
Pop-ups and notifications are a great way to remind customers that their order is waiting for them, but they can also be used for other purposes. For example, you might want to use pop-ups or notifications as an opportunity to offer discounts or free shipping on orders. You could even create a loyalty program that rewards customers who spend more on your site with special offers and discounts on future purchase. This way you're encouraging repeat visits while also rewarding loyal customers.
However, don't overdo it. Excessive pop-ups and notifications can also be annoying. Time your pop-ups carefully to ensure a smooth shopping experience.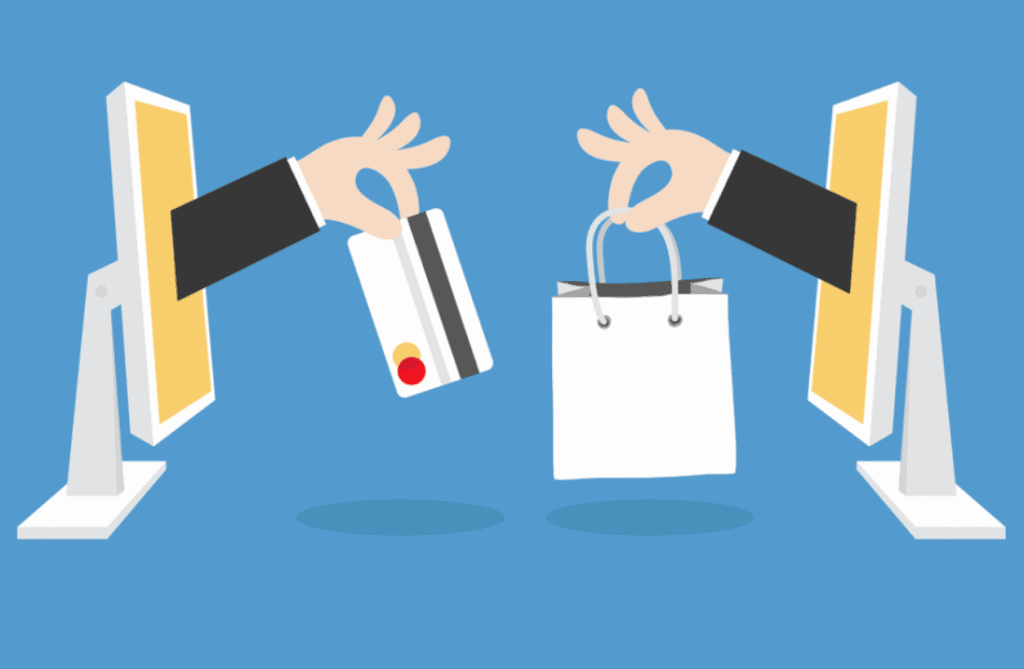 Easy Checkout Process
Streamlining the checkout process can help improve your UX and UI experience. It should be easy to add and remove items from the shopping cart. Logging in and registering should also be a breeze. Only ask for information you need so that users will have an easy checkout process.
Other ways to make process painless include allowing social logins and guest checkouts. Auto-filling addresses and validating in real-time is also very convenient. Make shipping timeline clear and make it easy for them to comeback and complete the purchase.
Most importantly, give shoppers multiple payment options. Providing choices like credit cards, debit cards, PayPal and Venmo can make checkout go smoothly for customers. Make sure that these options are displayed prominently and clearly.
It's all about UX and UI
When used correctly, UX and UI can turn a simple website into a sales-boosting customer-retaining tool that is easy to navigate and help highlight your brand. Enhancing UI and UX is important because visitors to your ecommerce site only have a few seconds to decide whether your site is good enough for them to browse or shop in.
An ecommerce website with amazing UX and UI keep customers coming back for more. This is what boosts sales and brand loyalty.
Final Thoughts
We hope this article has helped you understand how your website can be improved with UX and UI. The most important thing to remember is that it's all about the customer experience, so make sure to focus on what they need and want from the site. Be sure to keep it simple so users don't get lost in confusion or have trouble finding what they're looking for; also, simplify checkout processes and keep up with current trends such as chatbots or artificial intelligence (AI). If these things are done right then you'll see an increase in conversions and sales.