The tech savvy people of today demand optimization. Optimizing products mean that you have loyal brand advocates. If a digital product is not optimized, there will be unsatisfied customers who will not come back.
To optimize usability, allow your users to navigate with ease and be able to go where they want with a few clicks. The more effortless it becomes; the better optimization will be. The less hesitation the user has in continuing their navigation, the more effective it is.
Today's companies know they need to optimize their digital channels but how do they do it exactly? Where should they start and which digital marketing approach is best for the company?
Some claim that the best way to come up with a marketing strategy is to look at the analytics data, while others say that user feedback is more important.
Combining data from analytics and user insights will reveal the best way to optimize your digital channels. This is the most effective way to get the information you need to optimize your digital channels. Analytics and quantitative data will tell you what's happening and qualitative user feedback will tell you why.
Why User Feedback and A/B Testing Need Each Other
First and Foremost
Direct data, such as web analytics, is one of the first steps to becoming data driven. You should use this direct data to determine where users are getting stuck and how they are viewing your content.
The process will give you relevant information that you need to start hypothesizing what could be affecting UX, but what's next?
For a better understanding of how visitors are using your website, you need quantitative and qualitative data.
A/B Testing
For example, if you noticed a low conversion rate on your sign-up page, and that the culprit was one particular element, an A/B test would be used. This process is widely used by companies.
The advanced A/B testing tool Optimizely allows you to test different CTAs, images, and copy in order to improve the success of your website. The original is usually the control, with only one variation that is altered.
To form a better idea about what elements make a successful blog post, you can compare different versions of the same post. This gives you a sense of what's working to construct relevant and quality content. However, it can be hard to know what to test when there are so many things to compare. As such, it's important to prioritize certain elements you want to test based on how they will have an impact on user behavior.
To understand how visitors are moving and using your website, quantitative needs to be paired with qualitative data. This is where user feedback comes in.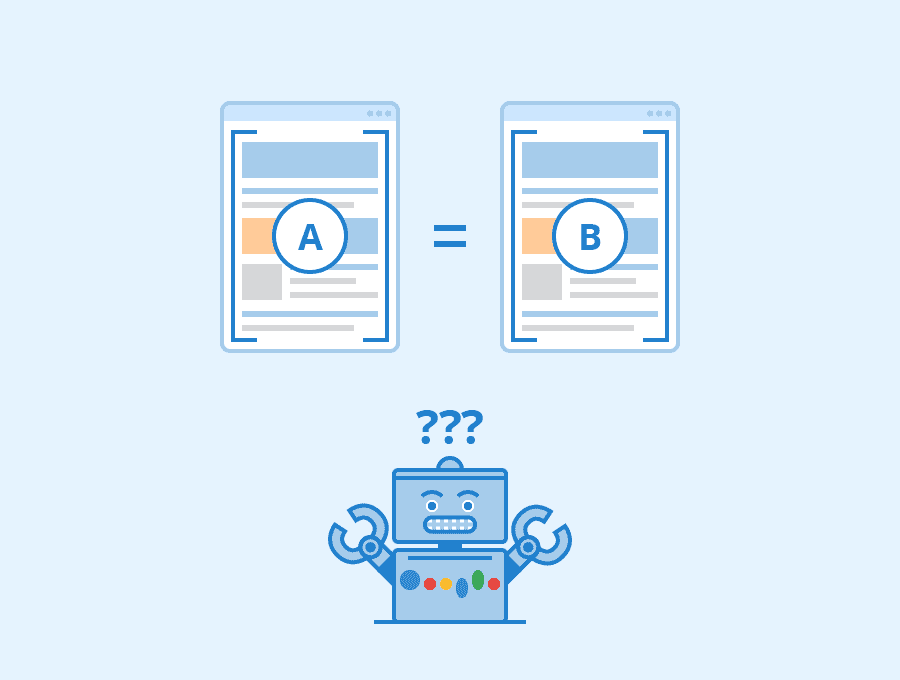 User Feedback
There are tools like Usabilla and Feedbackify for example, that saves you time by telling you what needs to be tested. After determining what area needs to be tested, the tool conducts qualitative user research which determines the test criteria and validates the need for a test in the first place.
If you've seen gaps in your sign-up rates, don't assume that the problem is mysterious or difficult to address. Go talk to some customers who have expressed hesitance to turn into paying customers and be ruthless about eliminating the factors that are preventing them from converting.
User feedback can change the design of your product by showcasing a certain feature that visitors are using.
If you've made a design change and then have asked feedback from the users, it could lead to the final layer of optimization. This is done by asking them directly what they think or making a simple survey that asks whether or not they're happy with a certain page.
There are tools for instance that you can use to filter by experiment to gain an understanding of the positive and negative feedback. You will also be able to read the feedback from successful variations, which will help with intelligent iterations.
Test variations can be targeted based on A/B testing by using a feedback tool's survey feature.
The Process
By integrating user feedback with an A/B test, you will save time and money by knowing what to test, what to prioritize as well as whether the final result is correct.
Use quantitative analytics to determine areas of friction. Where are customers bouncing? Why is conversion rates lower in certain pages?
Ask your customers what's impacting their behavior and adjust accordingly. Running an exit survey, for example, can help to learn why your customers are leaving and how you may amend your website so they don't leave.
Qualitative insights such as survey responses and user journey data will show you what should be prioritized during the A/B testing process.
With Content Testing, you can make adjustments to the winning variants in affected areas and see changes right away.
Feedback is an important and integral part of a conversion process. If you want to validate your changes and the process that led you to them, solicit feedback from those who have gone through those changes themselves.
A/B testing will help you optimize your site and push user feedback to the next level. By using improvements gathered by feedback tools, an open line with your customers and iterative optimization, you will have a continuous flow of optimized content.
Conclusion
In conclusion, user feedback and A/B testing are essential components of any successful product development. When you want to be truly data-driven and user centric, combine your qualitative and quantitative sources. This will give you a seamless digital experience. You can get through these processes with customer feedback and A/B testing.