It can be difficult to decide what to do with three-star reviews. A customer appears satisfied when they give their experience 3 stars. You can be relieved that it wasn't a one- or two-star review because there are other factors that prevented them from awarding four or five stars. However, their "lukewarm" response may leave you unsure of how to handle their review.
It's only natural to be excited about four- and five-star reviews when it comes to online Google reviews.
Additionally, there are specific strategies for handling unfavorable and fake reviews. But what about these mediocre reviews?
You can learn how to handle average reviews— the three-star reviews that are so confusing— by reading this article.
Why are Reviews Important To an Online Businesses
According to statistics, 90% of customers read reviews before going to a store. Both positive and negative reviews receive a lot of attention. We are aware that local businesses with at least a 4-star rating will be used by 92% of consumers. Surprisingly, 86 percent of people will be hesitant to work with businesses that have bad online reviews. You could lose 30 customers with just one bad review.
What about Google's three-star reviews, though? It's critical to handle them properly because they still have an impact.
Online reviews give readers an idea about the company. Customers can trust the company and the product thanks to it. Customers who write online reviews have nothing to gain from it. As a result, customers are more likely to believe reviews than their own recommendations.
Your online review management includes how you respond to reviews. Your brand awareness and reputation can be positively impacted by your response in the right way. Positive reviews are, after all, like free word-of-mouth advertising. You can use the reviews you get as a tool to enhance your goods or services. Finally, the response demonstrates to others your attention to detail and your customers' experiences.
Naturally, you want as many positive reviews as you can for your company. Fortunately, the odd negative review is not a bad thing if you're getting lots of positive reviews. More chances arise for you to develop and improve your customer service abilities. A satisfied, loyal customer is typically inspired to become one in the future by handling a negative review correctly.
But why should you never disregard 3-star rating?
The Issue With 3-Star Reviews
Receiving reviews with three stars has the problem of placing your customers in the middle. Some things appeal to them, while others offend them. This indicates that there is still time before they turn into devoted clients. Additionally, there's still a chance that they'll be drawn by your competitors.
Reading some reviews with three stars can be upsetting, especially when it is almost impossible to resolve the issue. Here are a few examples of three-star reviews of goods and services:
product, but it fell short of my expectations.
Good product, but it fell short of my expectations.
Product or service was good but using it was difficult.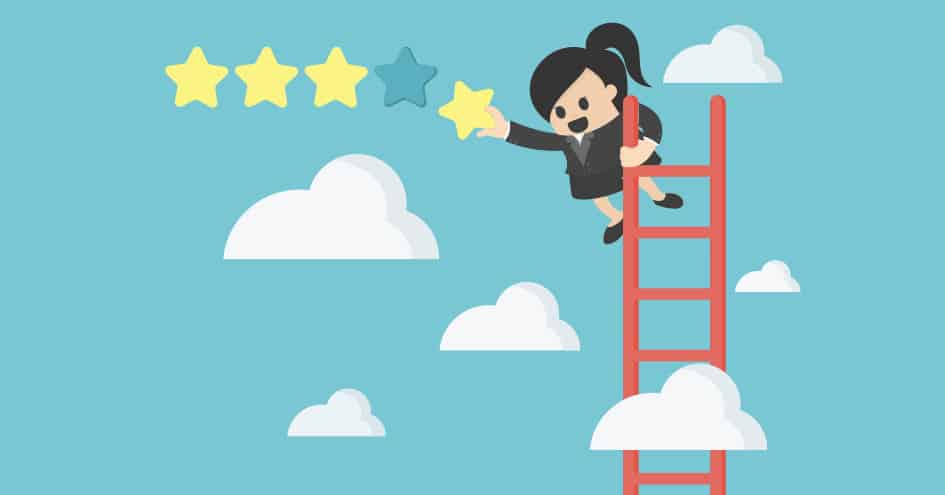 It is disappointing for a business owner when ratings are lowered due to complaints from dissatisfied customers. This is particularly so where the neutral review had no bearing on the quality of the product. Or, when a reviewer seems satisfied but chose 3 stars anyway .
Dealing with 3-Star Reviews
Responding to all reviews, both positive and negative, is the general rule for managing online reviews. Neutral three-star reviews might be more difficult to write and might even call for more originality. When responding to reviews with three stars, there is still a format you can adhere to.
Here are the five steps to responding to three-star Google reviews.
Thank the Customer
Thank the customer for their review as always. They have made an effort to give you feedback despite their busy schedules. You can enhance your product and service with any feedback, even if it is a neutral feedback. A simple "thank you" will make a neutral customer feel valued and important and you leave a good first impression on your company.
Step 1: The standard 3-star review response can start this way: "Thank you for taking the time to leave your feedback. We value your opinions highly.
Focus on the Positive Aspects of the 3-star Review
Reiterate their three-star review's positive points. This kind of response demonstrates to the customer and others that you are genuinely interested in what they have to say rather than just the star rating.
Step 2: You could respond by saying, "We're pleased that you enjoyed," for example.
Address the Issue
Even if it wasn't your fault, a brief apology for their unpleasant experience can go resoundingly. If at all possible, provide a succinct explanation; it's best to avoid blaming anyone else.
Step 3: "However, we were sorry to hear that you were disappointed in," is the correct response.
Offer Solutions
You can offer to correct your mistakes. There might be things that can be resolved which is why they gave a lukewarm review, so offer our customer a solution.
Step 4: You can reply with something like: "We realize that [mention the issue] could be improved. I will personally give our [say, the appropriate department] this information."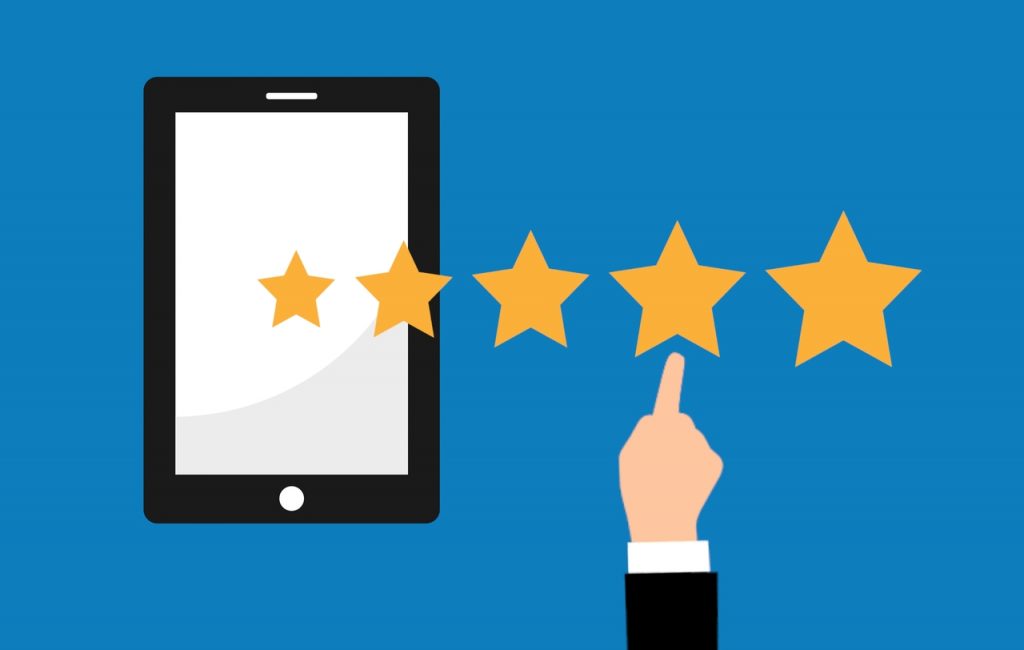 Finish on a Positive Note
Conclude your response in a positive manner. You can invite clients to contact your directly so that the issue can be investigated more thoroughly.
Step 5: You could respond to the three-star review by saying, "Your business means a lot to us." Therefore, we would be grateful to hear from you if you have any additional comments. Contact us at [email or phone number] without hesitation. I appreciate it.
How to Deal with 3-Star Reviews
Dealing with three-star reviews is essential to boosting your online reputation. Readers will be positively influenced by your positive response even though they can read the 3-star review.
Here is an example response to three-star reviews:
Dear (Customer's name)
We appreciate you taking the time to leave a review; it is greatly appreciated. That [product or service] met your expectations makes us happy. However, we were sorry to learn that using it was difficult for you. We would be happy to send you some links to our instructional videos that demonstrate how to use the product if you would like to email us. We're hoping to see you soon again.
It's best to call them by name if you know who they are. That is far superior to a generic "Dear Customer." Do the same for your response and use your title and name. If the CEO or "Head of Customer Services" responds, a neutral customer will be impressed.
Although you can respond to three-star reviews using the templates above, personal touches are still essential. A customer leaving you a 3-star review is worse than an automated response.
It is essential to respond to unfavorable reviews. There are still many things you can from 3-star reviews. Additionally, handling three-star reviews properly may persuade customers to change their opinion. Your company could be significantly impacted by even one star raising their review.
Bottom Line
By following these steps, you can respond to 3-star reviews in a way that is both friendly and professional, while also providing original and authentic content for your blog. Remember to keep the focus on finding a solution to any issues raised, and always respond in a positive and helpful tone.