Ecommerce is booming, and Shopify has emerged as a leading platform for online sellers. With its user-friendly interface, extensive customization options, and powerful features, Shopify is helping businesses of all sizes take their ecommerce game to the next level. But what if we told you that you can take your Shopify store to new heights by adding some third-party apps?
In this blog post, we'll introduce you to 5 Shopify apps that will revolutionize your ecommerce game and help you drive more sales.
Klaviyo – Email Marketing
Email marketing is one of the most effective ways to reach out to your customers and promote your products. With Klaviyo, you can create automated email campaigns that target your customers based on their behavior, preferences, and buying history.
Klaviyo also provides in-depth analytics that help you track the success of your campaigns and optimize your strategy for maximum ROI.
Bold Upsell – Cross-Selling
Cross-selling is a powerful technique that can boost your sales and increase your average order value. Bold Upsell is a Shopify app that allows you to display personalized upsell and cross-sell offers to your customers based on their shopping behavior.
You can offer complementary products, bundle deals, or even subscription services to your customers, and increase your revenue without increasing your marketing budget.
ShipStation – Shipping
Shipping can be a hassle, but ShipStation makes it easy. This Shopify app streamlines your shipping process and helps you manage your orders, shipping labels, and tracking information in one place.
You can automate your shipping rules, generate branded packing slips and shipping labels, and even create custom email notifications for your customers.
Smile.io – Loyalty Programs
Loyalty programs are a great way to incentivize your customers to keep coming back to your store. Smile.io is a Shopify app that allows you to create customized loyalty programs that reward your customers for their purchases, referrals, and social media engagement.
You can also offer exclusive discounts, early access to new products, or free shipping to your loyal customers.
OptinMonster – Conversion Optimization
Conversion optimization is the process of increasing the percentage of website visitors who take a desired action, such as making a purchase or signing up for a newsletter. OptinMonster is a Shopify app that helps you create stunning pop-ups, slide-ins, and other lead-generation forms that convert your visitors into customers.
You can use OptinMonster to offer special discounts, free downloads, or other incentives that encourage your visitors to take action.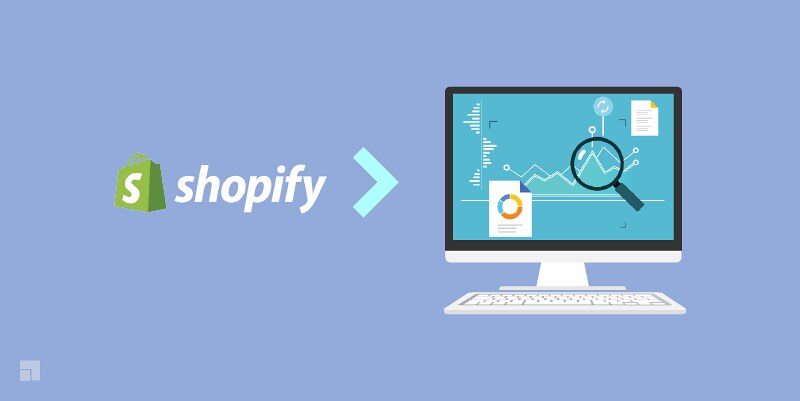 Advantages of Using Shopify
Shopify has rapidly gained popularity as one of the leading ecommerce platforms on the market today. With its user-friendly interface, extensive customization options, and powerful features, Shopify has become the go-to platform for businesses of all sizes. In this blog post, we'll explore the best reasons to use Shopify and how it can help you take your ecommerce game to the next level.
User-Friendly Interface
Shopify's user-friendly interface makes it easy for anyone to set up an online store without any technical expertise. The platform is designed to be intuitive and straightforward, with drag-and-drop functionality and customizable templates that allow you to create a store that matches your brand's unique look and feel.
Customizable Templates
Shopify offers a wide range of customizable templates that allow you to design a store that reflects your brand's personality and aesthetic. Whether you're looking for a minimalistic and clean design or something more vibrant and bolder, Shopify has a template that suits your needs.
Payment Gateway Integration
Shopify integrates with over 100 payment gateways, making it easy for you to accept payments from customers all over the world. From PayPal to Stripe, Shopify supports a wide range of payment options that ensure your customers can pay in their preferred currency and method.
Mobile-Responsive Design
With more and more customers shopping on their mobile devices, it's crucial to have a mobile-responsive website. Shopify's templates are optimized for mobile devices, ensuring that your customers have a seamless shopping experience, no matter what device they're using.
Extensive App Store
Shopify's app store offers a wide range of third-party apps that help you extend the functionality of your store. From social media integration to inventory management, the app store has everything you need to take your ecommerce game to the next level.
SEO Optimization
Shopify is designed to be SEO-friendly, making it easier for you to rank higher on search engine results pages. With built-in features like meta tags, title tags, and URL customization, you can optimize your store's pages for maximum visibility.
Security and Reliability
Shopify is a secure and reliable platform that offers 24/7 support and uptime. Your store is protected by industry-standard security measures, including SSL encryption, to ensure that your customers' data is safe and secure.
Multichannel Sales
Shopify makes it easy to sell on multiple channels, including social media platforms like Facebook and Instagram. With Shopify, you can manage all your sales channels in one place, making it easy to track your inventory, orders, and customer data.
Takeaway
Adding these 5 Shopify apps to your ecommerce toolkit will help you revolutionize your online store and take your sales to the next level. These apps offer a wide range of features that can help you improve your customer experience and increase your revenue.
Shopify is a powerful ecommerce platform that offers a wide range of features and benefits that can help you take your online business to the next level. It has everything you need to build and grow a successful online store.