Why CMS Tops Website Maintenance Solution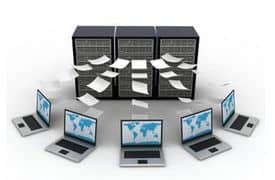 Content Management System (CMS) has been since the top website maintenance solution for many established blogsites over the internet.
From the website's inception to the very first run on the web, there is great excitement and thrill as hopes are soaring high and expectation of tomorrow's success is shining bright. You are confident with your website's design, concept, and purpose. And, how all the elements come together perfectly to show exactly what you wanted. In spite of the satisfaction you feel from achieving your first milestone, you need to remind yourself that websites require constant nurturing to make it work. Therefore, it is imperative that you organize a website maintenance solution to follow suit.
At first, it would seem very fun keeping your website updated, but as time goes by – with all your money, time, and effort spent – it would all turn sour and become arduous. Consequently, many websites become stale and gradually die because owners simply stop maintaining them. "If only website maintenance could be done easily and efficiently, it would all make a big difference," you might think. Well, fortunately enough, your wishful thinking turned out to have a real answer! Indeed, this is all possible with the use of Content Management System (CMS).
In order for you to efficiently manipulate and tweak your site's contents at the same time perform the rest of the important website maintenance activities, you have to install Content Management System. To show you why CMS tops as a website maintenance solution here are the following reasons:
Content Management System (CMS) is super easy to operate – manipulating the CMS dashboard is very easy. In fact, anyone can do it. It doesn't require any special knowledge or skills to learn how to handle CMS. The interface is very user-friendly all it requires from any user is to be, at least, computer literate. This is absolutely ideal, as well as practical, for any user and website owner to not have to go through any technical training or hire a technical staff to handle website maintenance.

Separate CMS content editor – an amazing feature of CMS that blows away any other method of website content updating, which simply allows quick and easy updating of contents without worries for the overall page layout distortion. The page layout is maintained, only the text and images are changed.

Multi-user accessibility – CMS can be accessed over the internet by multiple users anytime anywhere. This scenario favors outsourcing jobs. You can have a number of outsourced staff working on your website from any location over the globe as long as they have a password and permission. The flexible working environment offered by content management system makes website maintenance so much easier to handle.

Outstanding SEO capability – Content Management System includes an avalanche of SEO program extensions and plug-ins to carry out SEO tasks for your website. SEO is very important in driving websites to appear first on the search engine result pages and eventually direct large volume of traffic to your website. Links to your website pages is currently the most profound SEO factor recognized by most search engines, CMS has plenty of plug-ins supporting link management.

Cost-effective – Content Management Systems are prolific and mostly free, often comprising the whole package offered by any hosting website. No additional cost needed to have CMS installed in your system and more so, no serious training required to operate it as the interface is self-explanatory and navigation is very easy.
No wonder many websites are running on CMS (WordPress, Joomla!, Drupal, etc.) because not only is it FREE but more than ever, it manages website maintenance efficiently. Therefore, CMS is the winner!