Social media marketing has become a huge part of the business landscape, but it's not just big companies that should be concerned about it. Small businesses are also looking at social media as an opportunity to connect with customers and drive revenue. As small businesses continue to grow and thrive, they need to make sure they are leveraging social media effectively in order to ensure their growth and success.
Let's explore some ways that you can use social media marketing as a powerful tool for growing your small business.
Reach your customers anytime, anywhere
Social media is a great way to reach customers. You can reach your customers from anywhere, anytime and in any language. This means that you don't have to physically be at the location of your business or in the same country as them. It also allows you to reach people who may not even know about your brand yet, but could be interested in what it has to offer based on their social media activity.
This is highly advantageous for small businesses with small marketing budgets since most social media platforms allow you to connect with others for free.
Low-Cost Marketing
Social media is a great way to reach customers, build your brand and reach new ones. It's also a low-cost form of marketing.
It's ideal for small businesses because it can be used as part of an overall strategy for growing your business.
Social media is an ideal low-cost marketing platform for businesses because of their potential to reach more clients without the need for payment. You can market your products for free and engage with customers which in itself is also a free form of marketing.
It's a Free-Access Forum with a Potential to Boost Sales
Social media is a great way to reach your customers. It's easy to use, so you can get started quickly. You can use it to promote your business or products and services, as well as brand awareness.
For example, a Florida company used Facebook ads for their new product line and saw an increase in sales after just one month's worth of advertising costs were spent on the site alone. The company also had an effective strategy for getting more likes on their page by using contests that gave users something valuable in return for liking them back.
This helped them gain more traction within the community while keeping costs down since they didn't have any employees who needed salaries paid every month. Since social media is easy to use and understand, many small business owners leverage the platform to reach more customers and boost sales without incurring more expenses which can help them boost profits.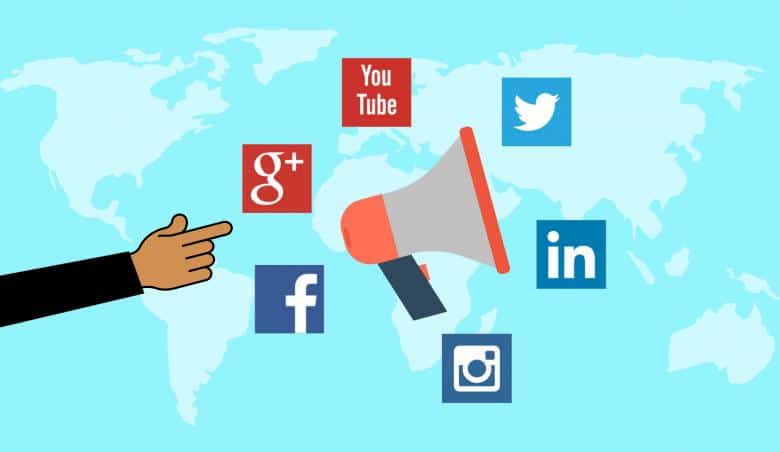 Provides A Venue Where Customers Share Experience
Social media allows customers to share their experiences with your business. Customers can tell other customers about your business, which leads to word-of-mouth marketing for you. They also have the opportunity to share their experiences with you by posting reviews and photos on social media platforms like Instagram or Twitter.
This means that if someone has great experience with your product or service, they can easily voice it publicly on a public platform such as Facebook or Twitter. Others will know what happened and will be encouraged to try it.
Word-of-mouth marketing and testimonials are free marketing that you get from satisfied customers. They are free which allows you to keep advertising costs low.
It's Easy to Implement, Monitor and Manage
Social media is easy to implement and manage. It's also a no-brainer when it comes to monitoring, measuring, optimizing and scaling your social media efforts.
Social media platforms are all about content creation: you can post whatever you want on any platform that allows users to share content on platforms like Facebook or Twitter for example. You don't need experience or any technical knowledge in order to create compelling posts that attract new customers.
However, if you are not familiar with social media platforms and how to leverage it as a marketing tool, there are free courses that you can look up on sites like YouTube. This is a good way to learn the basics and improve your knowledge and skills as you pick up experience.
Benefits of Social Media Marketing on Small Business
Social media marketing is a great way to increase brand awareness, promote content and drive traffic to your website. It's also an easy way to stay one step ahead of your competition.
Social networks are a valuable communication for small businesses because they allow you to get closer to your customers. You can learn more about them, understand what they want and don't want, and engage with them in ways that traditional media simply can't do.
Bottom Line Social media is a powerful tool for small businesses. It gives you the opportunity to reach your customers at anytime, anywhere. You can use it as an easy-to-access forum where they can share experiences with each other and learn more about your brand. And if they enjoy what they see, they may decide to buy from you!