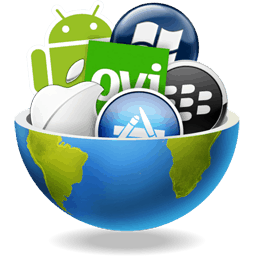 Now is a time for high tech computerized gadgets. A time when mobile technology is merging the power of personal computers. Because high tech gadgets are trending the current market, #mobile application development is also swelling high. With the dawn of diverse operating systems used for mobile technology, programmers and mobile app developers alike began to feel the pressure of having to develop every version of the same app for every mobile OS circulating the market. This cumbrous situation of apps development didn't last long, a new approach was soon introduced – the cross-platform mobile development.
Cross platform mobile development develops cross-platform mobile apps for iPhone and Android products. Albeit, cross-platform mobile development isn't confined only between these two most popular products, but rather extends to other products as well. The central idea is to produce a piece of program code that could work on multiple mobile platforms. It means that a program developed as cross-platform is fully capable of operating on any mobile phone regardless of what operating system that phone is running. This is the shot everybody is waiting for – an application that's fully independent.
Cross platform mobile development embraces as much mobile platforms as there are varieties of mobile devices existing in the market. These mobile operating systems include iOS, Blackberry, Android, Windows Mobile, Symbian, etc. This time the advantages of having cross platform spreads through with a shared language advocated by all platforms. Through cross platform development, source code writing was reduced to a minimum, bringing ease to many developers and programmers.
Cross Platform Mobile Development Frameworks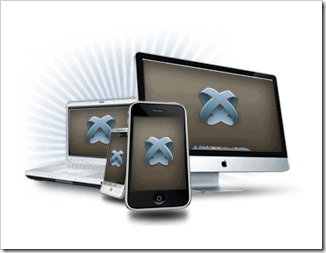 Application developers are experienced in building potent mobile apps by exploiting the latest development frameworks and industry technologies. Some of these development frameworks are open source, which quickly became the favorite among many developers as the open source tools handle well in churning out innovative applications. These fabricated mobile apps can be used successfully with any mobile phone device and will combine easily with the peripheral drivers, such as the camera, graphics, and sound. Through the assistance of mobile development frameworks, cross-platform application codes can be rapidly developed and distributed over many different mobile operating systems. Without a doubt, the entire development procedure can be accelerated with the plus factor of application portability.
The frameworks that are most popular among mobile app developers are:
Titanium – this application framework supports iOS, Android, and Blackberry
PhoneGap – open-source and able to support platforms for iOS, Android, Blackberry, and Windows Mobile
Sencha Touch – also capable of cross platform development for iOS, Android, Blackberry, and Windows
Rhomobile – a cross platform app tool that supports iPhone, Android, Windows, RIM, and Symbian
MoSync – is a FOSS multi-platform SDK tool that uses standard web programming
WidgetPad – an open-source development tool for smart phones that uses technologies like, HTML5, JavaScript, and CSS3
There are countless more of these cross platform development tools, but so far those listed above are the most popular.
Cross Platform Mobile Development Benefits
Enjoy multiple mobile OS access
Combine easily with local device peripheral drivers
Time and cost saver
Enjoy mobile application portability
Diminish technical difficulties associated with varied platforms
Creativ Digital Cross Platform Mobile Development
For all your application development requirements, Creativ Digital offers strong and reliable application development services that follows perfectly the aesthetics of design. At Creativ Digital, expert developers will secure your investment for any cross-platform mobile application development across different categories like: business, travel, shopping, media, utilities, education, news, etc. So, what's to wait? Contact Creativ Digital NOW!