Web design trends come and go. Now that there are only a couple of weeks left in the year, it's time once again to look to the future and examine what next year will look like in terms of web design trends.
Dark Mode
2020 will be the year of dark mode. Web designers in Sydney will be focusing more on UI and give users option to use dark mode.
Many users like dark mode because it makes design elements stand out and has a higher contrast ratio compared to other colors. Best of all, dark mode looks modern, is easy on the eyes and makes design elements pop.
Dark modes are also better for OLED users. They don't only extend power of your mobile device, it also extends screen lifespan. Dark mode also goes well with other 2020 prevalent design trends like moody colors combined with neon typography. Steampunky trends along with futuristic dystopian styles are also en vogue.
Imperfections
Another cute design trend that's taking over web design is imperfect hand drawn elements. This type of style injects humanity and emotions to websites. These imperfect but personal graphics have been around for years and are becoming more popular as 2020 approaches.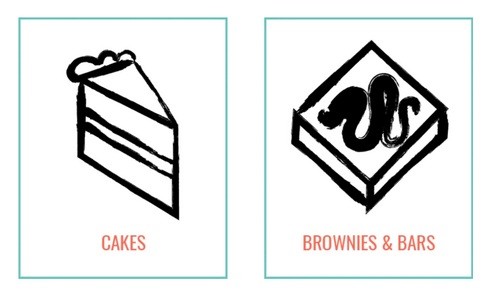 Many visitors find these hand drawn elements to be appealing becauase they give websites personality. They give websites a sense of "realness" and positiveness which users like because they can brighten a gloomy day.
Whether its hand drawn elements or handmade illustrations, expect to see messier looking websites in 2020.
3D Elements
Expect to see more 3D technology in graphic design next year. 3D visuals have always delighted users but never really gained a lot of popularity due to the high cost of production.
The good news is that technology is now at a place where you can design 3D components without high technology requirements.
3D along with VR is probably the best way to create an immersive experience for your website. This is an advantage not only for visuals but for UX as well. As 2020 unfolds expect to see more 3D design elements that will break down space and digital reality.
Solid White Spaces
Many web designers are embracing minimalism, which leads to cleaner looking websites. Expect to see more. Solid frames of white space are a good alternative to overwhelming colors, typography and blending of different design styles.
Nowadays designers are gravitating towards solid structures and are looking for ways to use a lot of white space to give their designs more organization. Many designers are turning to white spaces to frame designs and to make other colors pop. This framing gives their design stability and makes it standout.
Luminous Color Schemes
If you don't like a lot of white spaces, they will be happy about the luminous color scheme trend. Web design is becoming more bold and daring. The use of bold colors, neon and glow in the dark theme is becoming more popular.

Expect to see more vivid blues, purples and hot pinks for 2020. Using bright colors with darker tones give web pages a more luminous feel.
Minimalist Navigation
This year expect design content to contain more video with less text. This will make websites more simplistic and easier to navigate. This trend is mainly due to the rise in wearable technology which means web design need to think smaller.
The area most affected by this change is devices with very small screens. This has forced web designers to simplify navigation even more. Extremely minimalist navigation takes away the difficulty in usability. Additionally, imagery is becoming more important. Large high quality images are the only way you can impress users when you are only using the bare minimum in text.
Wrap-up
With the decade closing, 2020 attention grabbing visuals and 3D effects belong in the last decade. With the new decade starting, web designers are looking to the future but also finding the past as an inspiration for designs.
With the decade beginning expect to see more user-friendly experiences with minimalistic navigation with less straining dark designs.
A Sydney custom web designer can help make your website look modern and ready for the new decade. Avail of services ranging from web design to app development.