Adding a Page to WordPress with Windows Live Writer
For this guide you will need to download and install Windows Live Essentials http://explore.live.com/windows-live-essentials-other-programs?T1=t5
Login: After installing open Live Writer and you will need to select WordPress from the list of accounts and enter your website login details.
Step 1: Open the Word File you wanted to copy contents from. Highlight all the contents and copy. In Windows, this can be best done by pressing CTRL+A together and the pressing CTRL+C afterwards.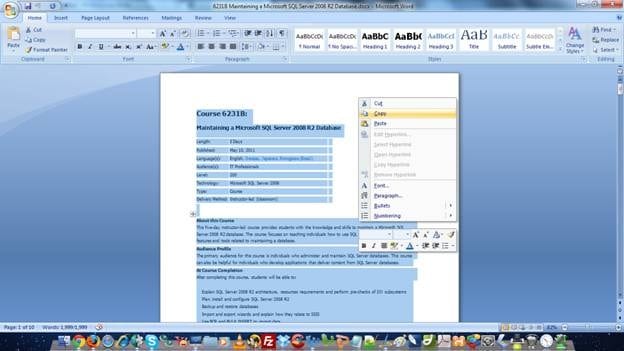 Step 2: Open the Live Writer, click the Live Writer menu at the upper left hand corner of the screen, click the arrow beside the New Post and select New Page.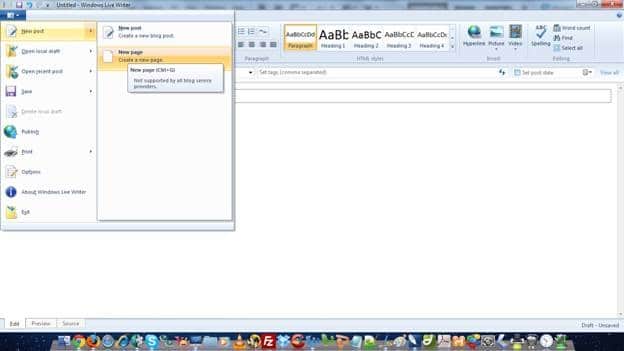 Step 3: Paste the contents you copied from the Word file.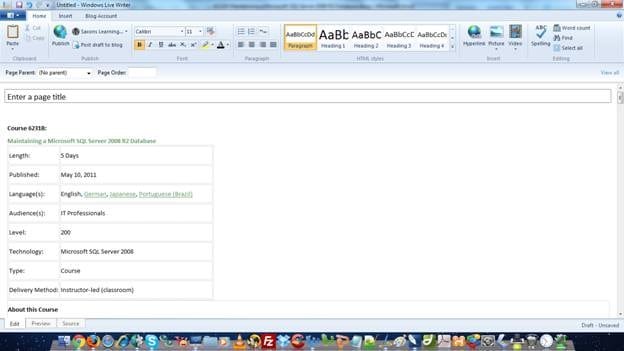 Step 4: Cut the course title and paste it in the Title field of the Live Writer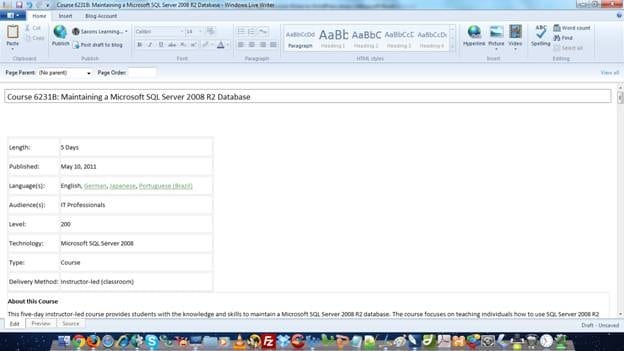 Step 5: Click and place the text cursor below the title field and at the top of the table. Click the Picture button at the Live Writer ribbon and select From Your Computer…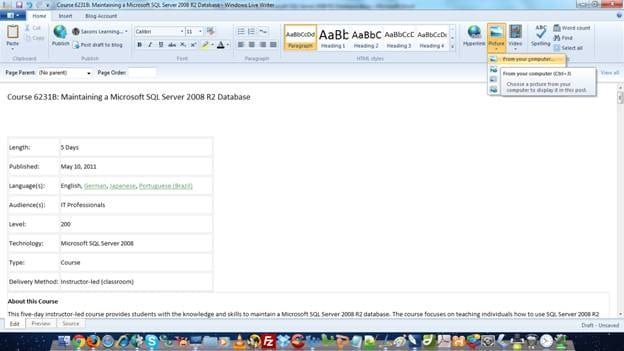 Step 6: Browse the appropriate course logo and select Open.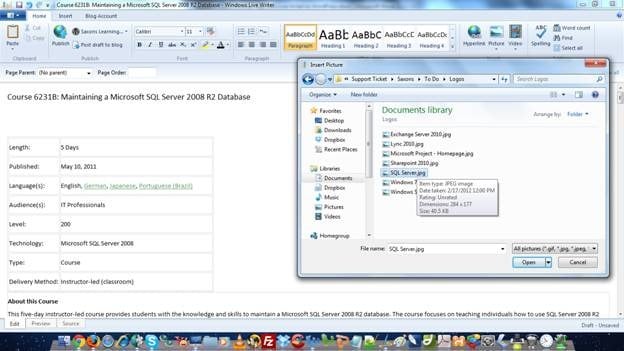 Step 7: The image should now be pasted in Live Writer but it has a drop shadow. To remove the drop shadow, just click None for a Picture Style at the Picture Tools ribbon of the Live Writer.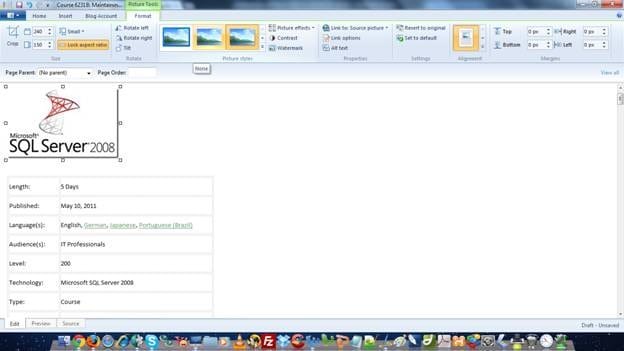 Step 8: Click the Home ribbon of the Live Writer and click Publish.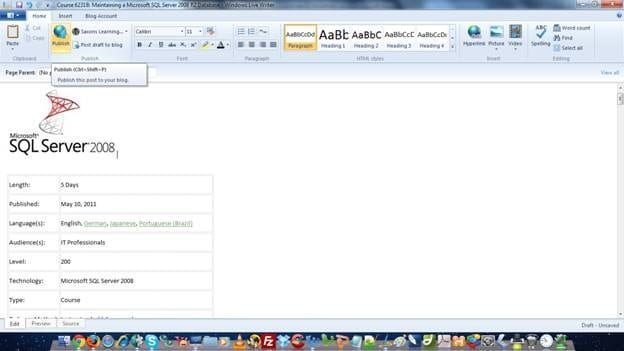 Just enter your WordPress username and password whenever the Live Writer asked for it.