WordPress Multi-Site: What it Can Do for Your Online Business
---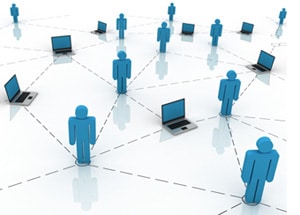 If you are running a huge online blogging business, which by the way the internet is rife at the moment; WordPress has an innovative way to simplify the management of your blog network. The experts of this blogging CMS cooked up something that actually makes your blogging network easier to handle. The newest improvement is called WordPress Multi-Site, a feature of WordPress that, once enabled, will allow multiple websites to be handled from a single installation.
WordPress Multi-Site, What is it?
There used to be two WordPress versions you can download separately. These are:
Standard WordPress – the most common WordPress installantion; and
WordPress Multi User (WPMU) – specializes large networks with multiple users
The emergence of WordPress 3.0 reveals a new and streamlined CMS. The two separate products were now merged together. It's basically like a standard WordPress being fitted with the key features of WordPress MU. The core feature of WordPress 3.x incorporates networking functions named "Multi-Site".
WordPress Multi-site equips website owners with the ability to create and manage their own network of independent websites out from one WordPress installation. A website owner has full control whether to allow or disallow each user to generate his own branch of the network (website). Even though each independent site performs autonomously, configurations in the main site will permit sharing of information for the entire network. Shared information includes settings (themes and plug-ins), contents, and codes.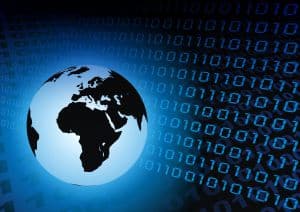 Each network site does not hold a separate directory on the server making it a virtual site. However, each independent site can hold a separate directory where a user may upload all his media files. Additionally, database tables for individual sites are also separated.
When all configuration work is finished, the newly installed WordPress is now ready to host the desired network of websites, each competent of holding its own individual content, users, themes and plug-ins. The beauty of Multi-Site is found in its efficiency to manage and maintain from a single location.
Ideal Situations to Use Multi-Site Feature of WordPress
WordPress Multi-Site is ideal for:
Online freelancers who are offering hosting and maintenance services to clients
Organizations aiming to streamline and consolidate management of multiple web presence
Large publishers running with many different departments and are looking for ways to isolate role of every department
Huge blog networks who operate thousands of separate websites
Centralized management of many websites in one WordPress installation simplifies upgrading of each website in a whole bunch of websites.
What are the Benefits of Using WPMS?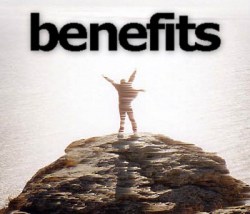 WordPress Multi-Site saves your online business time and money both in management and maintenance. Enumerated below are the benefits.
allow users to access a single website or multiple websites from the same account
allow users to manage multiple sites from one account and profile
can be manipulated to detach one website's information from others
can be manage to allow sharing of information among websites within the network
allows common usage of theme and plug-in functions across the entire network through parent-child relationship
efficient use of time when updating multiple sites resulting to a remarkable diminution of overhead and maintenance cost
easy dissemination of WordPress customizations by making use of plug-ins from a central control spreading down to every individual site
If you are looking for a complete reference on how to install and configure Multi-Site, then go to WordPress Codex. There you'll find rich and detailed instructions to help you achieve your end.
Wrong Reasons / Situations to Apply WPMS
If you think you need to configure your WordPress installation for a Multi-Site function, think twice. Examine your reasons if they qualify in the first place for a Multi-Site implementation scheme. Otherwise, you'd be wasting your time implementing this special feature for totally inappropriate reasons.
Following are the wrong reasons to implement Multi-Site: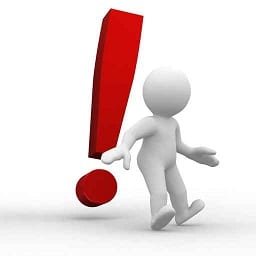 If the intended purpose is only to post for categories. WordPress has a built-in "categories" feature, no need to configure for Multi-Site.
If you practice uniformity for all your sites in all aspects (i.e. same look and sense). This situation can be achieved using categories, Custom Post Types, and tags.
If you require users for different sites, but they remain completely incognizant of the network's presence.
If the sites hosted are too small.
If your users require javascript embeds into their posts. This is a restriction that you, being the super admin, need to impose to protect your network from dangerous hacks.
If you have similar posts for each site. This could give Google search engine the wrong impression that identical content found in different sites is the work of spamming. Google could slap you with a penalty and downgrade your site ranking, after all Multi-Site is meant to be unique and discrete.
Author: Carmichael Pineda