WordPress or Magento: Choosing the Right Platform
Which is the right platform for your online store? We have found several but Magento and WordPress are most preferred by organisations. Find out why.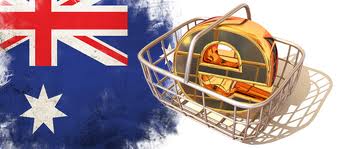 WordPress has a larger and more famous content management system. It was developed for blogging and non-business sites. WordPress does not have the capability for internet shopping but it can be done through third party plugins. Therefore, it can be used for small online marketers or for advertising products or services through blogs or websites rich in content.
But for business owners who are into serious online business ventures, Magento system is ideal. From its "tip-to-bottom" framework, it is developed for online shops with better control systems.
WordPress and Magento have platforms that are proven effective by successful entrepreneurs. Both programs are characterised by:
Basic features for online selling of products and services
Easy to manage system even if you have less training and technical know how about their systems
Free and premium extensions, templates and plugins designed by different third parties
How to determine the right ecommerce platform for your business?
These are simple and basic tips in choosing the right platform for your online business ventures:
Choose WordPress:
When you have limited budget
When your online store is just a minimal part of your site or when you intend to sell lesser volume of products
When you have already established your WordPress and want to add a store into it
Magento system is ideal for business owners who intend to:
Have full control of each aspect of the business and inventory, just like managing a traditional store
Have a large-scale online selling activities and huge product catalogue
Manage a website where its major activity is sell products with lesser content and features
Branch out into multiple online stores; Magento has features that allow business owners run online multi-stores or websites from a single installation of Magento
Expand your business and expect growth of your ecommerce store
Incorporate your online sore with your existing accounting system and coordinate customer database, inventory and customer orders
Have advanced order procedure system like drop-shipping via multiple warehouses
Have several levels of customers and every customer need various discounts and price quotations
Have a secure login placement of orders
Have different price quotations which will be base on the volume ordered by the customer
Have wider range of additional plugins and extensions to improve the functions of your online store
Integrate your products on your ecommerce and Ebay stores and Magento can easily be incorporated with Ebay
Although WordPress is known for its several plugins, not all of its plugins are designed for online stores.
Starting an ecommerce store is easy and simple, unless you do it the right way during its initial stages. Choosing the wrong ecommerce store in Australia will result to headaches especially for posting of your products and payment processing. Creativ Digital is a Sydney-based company that has assisted many businesses, organisations, and even universities by creating high quality websites, establishing ecommerce stores, and provides professional advices that are beneficial for your online business ventures. For free consultation, you can send us email or contact us through 1 300 055 867 and see how we can help you.