Why Mobile is Adding Sex Appeal to Application Development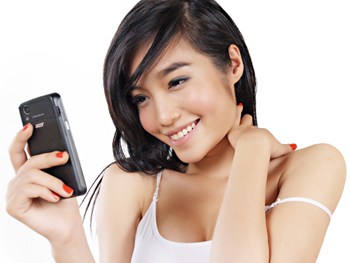 There's been a huge difference when comparing #mobile application development then and now. An obvious shift in the concept of design can be noticed immediately. Today mobile is adding sex appeal to application development to emphasize the importance of catering the needs of its users. Being user-friendly is the primary theme of mobile application development that drives many developers to address the market demand.
Days of yore reveal how difficult it was for customers to deal with software as it run heavy on technicalities that were complicated enough to make anyone dizzy. The user interface design then follows the dictation of the backend requirements forcing users to study technical issues and spend enormous amount of time training with the software before being comfortable using it. This resulted to many frustrations experienced by customers especially when their choices are severely limited. This was hurting the software market.
Today, we are lucky to finally see change. Mobile applications transformed from being a technical behemoth to a user sensitive and interactive system. The concept of design focusing on user-friendly interfaces is the focal point of mobile apps development process. Application developers are now attentive to consumer demands of a more appealing design while leaving all technical issues behind the back to be dealt only by engineers, away from consumer eyes. Functionality, look, and feel are given equal weight adding sex appeal to mobile application development. Companies have to pursue this practice in order to create striking impressions on the mobile application market.
Demand for Good Design Interface
How Apple won the mobile market over Google's Android systems was largely due to its immersive user experience interface design. Android is more focused on technology rather than user experience enrichment. Apple placed user experience at the forefront of its design, while Android gives more concern to data. This made the difference because the market is inclined to prefer good design interface over technology and so, Apple took the lead in the mobile market by effectively adding sex appeal to mobile application development capturing the favor of many consumers.
Although technology for both Apple and Android are equally superb, Apple got the leverage in market for allowing technology to serve usability. Apple's campaign for design excellence created a culture wherein functionality and form is placed ahead of the game.
An Immersive User Experience vs. The Modernist
Companies adopt different approaches when designing the user interface. Apple is persistent on immersive user experience of the design where it follows what is natural to user's perspective. It delivers accurately what the user is accustomed of doing. For instance, an Apple's bookshelf has an icon that appears exactly like a bookshelf. Users can interact with it in an almost realistic fashion assuming the same natural process of browsing a book or magazine by touching and flipping over pages.
But Microsoft, nevertheless, implemented a different but unique style of user interface. It utilizes the modernist tile method which is observed in its Metro interface. The modernist concept got rid of the mess by making everything simple, streamlining to emphasize clarity and brevity. Android assume a hybrid interface, integrating small attributes of each.
It is vital that developers apply the same concepts in their design when developing mobile applications to meet consumer expectation. The aim is to establish an interface where navigation comes automatic to the user without putting too much thought on it as it assumes a familiar behavior or action. This method is adding sex appeal to mobile application development.
Although it would have been easier if there was a single interface good enough to serve all mobile devices, but this is not the case in a free market competition. The logical move, therefore, is to work on applications such that it would deliver the best in each platform.
With mobile application development there is no room for mediocrity. You have to be at the top of the trade when it comes to designing application interfaces for a specific mobile operating system in order to satisfy user expectations.