What is the Real Cost of Quality Website Design?
Do you want to know a key business success tip? Build a viable presence in the worldwide web. Simple, huh?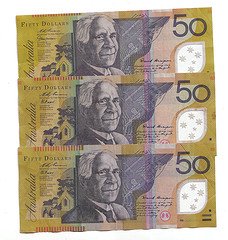 But why are there still some companies that are balking from getting their very own website? Another simple answer to a simple question—they hear an estimate of how much it is going to cost and they ran straight back to the conventional way. Amazing but true! Imagine all the lost opportunities! If you want to not just be present but be visible and competitive online, then, you must prepared to invest a little bit more.
Getting a website will get you nowhere if you settle for a dirty-cheap design. To be able to compete in the cutthroat world of eCommerce, you must get serious work done by a professional team of web designers. The cost of getting a professional and viable website up and running should also not rob you blind either. Just be prepared to dole out reasonable cash for the cost of a quality and result-oriented website design and support.
Really, why is a good website design expensive? Actually, website design cost, nowadays, is far less costly than what it was a few years back. This is attributed to the increasing number of website designers, ergo, competition and the development of tools and software that makes designing and web maintenance easier and simpler.
What makes really good website design expensive is the quality of services you are getting. For one, getting a website is not all about pictures and graphics. Your web design team should also consider the visibility of your website in the major search engines. This now entails a more rigorous job on content management configuration and implementation. You also need to consider hosting, domain registration, analytics and a host of other nitty-gritty details that will ensure the viability of your website. By getting a website design team or company, you are putting all of these in the capable hands of skilled individuals. Now, isn't this worth it?
But of course, it is essential that you learn the basics of website design. It is also imperative that you get a clear picture of what your website would contain. Remember, the cost is also dependent on the complexity and the number of website pages. Get a number of quotes from website designers. This way, you will also get an idea of how much is the average cost of your design requirements. Lastly, refrain from getting the web designer who offers the lowest bid on the spot. Remember; study the quality of their work first. For in the world of web design, quality should always be prioritized.
What are your thoughts? Have you been there done that with cheap and nasty website design? Post your comment below.