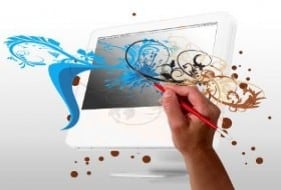 Part of a website's cyclic maintenance is a brand new look and feel. Website redesign and redevelopment is akin to having a facelift to give your site a fresh new appeal that reclaims back dwindling zest from audience. Tapping with the latest trends guarantees a modern design that enhances navigation and ease of use.
Although it would be true that you would be dealing with more difficulties in website redesign and redevelopment than when you completely start anew, stakeholders had to do it anyway sooner or later to make the difference between a thriving profitable business and the one that's vegetating and wasting away. However, before you initiate the first act, you must learn when is the right time to make the overhaul and why. Thus, crucial to your decision is careful planning and to carry out each step in a deliberate and precise fashion.
Understanding the Timing of Website Redesign and Redevelopment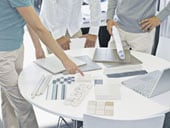 Website redesign and redevelopment could not be taken lightly because it carries a reputation of swallowing a huge chunk of your resources, be it time or money or both. Although minor changes and fixes – to be done regularly – is ideal. Eventually, a major renovation has to take place at some point in time.
It may sound intimidating at first, but when you have to push through to target set benchmarks for a higher performance level of your website you'll find it helpful to examine closely your site's analytics and performance metrics and discover vital clues.
Albeit there's no ironclad rule to follow when redeveloping your site, but there are tell tale signs that give you the green light to call the shots.
Aging Website

The web is a place of ongoing innovation and changes occur constantly at an accelerated rate. Changes happen as trends shift. So, keeping an eye on what's going on and being watchful of the latest updates helps to keep your website at pace with current trends and stay always sharp in competition.

Business must expand

"Big things have small beginnings", said Michael Fassbender of the blockbuster movie Prometheus. The metaphor perfectly fits the business world. When a budding business is carefully nurtured, over time, if all goes well, it will grow to become a huge enterprise. And, if it gets even luckier, evolve to become a conglomerate. During each stage of growth it screams for the need to scale up or expand the system as transactions are getting more and more complex. Therefore, its web presence must also evolve to manifest the true status of the business and this, of course, requires complete makeover or website redesign and redevelopment. Business growth demands #website redevelopment because stakeholders need to anticipate the growth of clientele profile as well.
Website redesign and redevelopment must proceed with the proper timing, deciding conscientiously why and when will draw the line between a wise move and a careless and wasteful one.
Author: Carl Pineda