Typography Mistakes That You Should Stay Away From While Designing a Website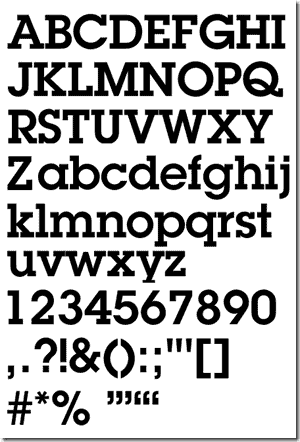 Designing a website is no child's play. It needs proper analysis and detailing of every single component to ensure that the website design is successful and effective in totality. One of the major problems that designers face when designing a website is the right choice of web typography. Here we will be discussing about some of the most commonly done typography mistakes that you should make sure to avoid:
Not Using Proper Headings and Subheadings
Many a times it is seen that designers make the mistake of choosing the wrong fonts for their website headline. They mostly use a big chuck of space with over sized fonts to make it more easily catchy to viewer's eyes. But this is not the right way as it makes the site design look clumsy and untidy. Make sure that you use proper typography with suitable spacing for headlines that proves comfortable to viewer's eyes.
Wrong Choice of Colors that Do Not Suit the Design
Many a times it is observed that designers do not choose the font color properly, thus leading to a mismatch of background and font color. If the background color is of bold or dark shade, make sure to use a light hue for the font. Maintain not to use colors that are eye soaring and can drive away your visitors.
Incorrect Spacing in Between Words and Lines
Proper spacing between lines makes for an important aspect of designing a website that need to be worked on rightly. Many designers do not give adequate importance to these minute detailing which in turn destroy the essence of the design. Tight spacing between lines tend to make the words crumbed and stuffed up which becomes difficult to read.
Overuse of different fonts in a webpage
In website designing, avoid using too many font types in single webpage content as it tends to make the page unreadable, cluttered and messy. It is always suggested that you maintain to stick to a single font that has a professional and corporate approach which can reach out to maximum number of global customers easily.
Not Using Systematic Approach of Content Typography
When designing a webpage, the content needs to be placed strategically so that viewers get a soothing visual feel that entice them to read through it. Arrange the content in an organized manner with proper use of bullets, italics, bold and other features to make the text look encouraging and motivating.
Long Tedious Content Instead of Short Text Paragraphs
Many websites exhibit long and extensive contents but know that this format is not approved by modern age visitors. Readers of today prefer short, crisp and informative content that are interesting enough to hold on to their attention for long.
Depend on a quality website design company to provide the best web solution help in accordance to your needs.
Author Bio –Webguru Infosystems which is a leading Website Design Company that offers website design, graphic design, logo design, flash design and SEO services.