Web Design Tips for Beginners: Common Mistakes Web Designers Make and How to Avoid Them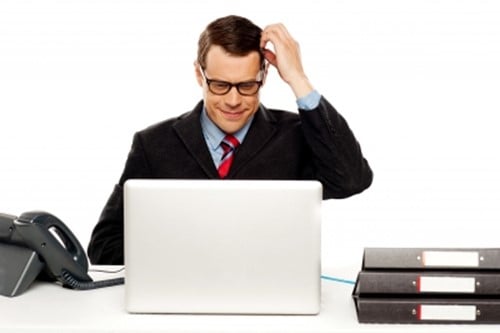 "Confused Male Manager Itching His Head" from FreeDigitalPhotos.net

Nobody's perfect. Everybody makes mistakes. Even the most highly regarded Web designers of this day and age were once rookies, who before becoming famous slipped up more times than they'd probably admit.

But that doesn't mean you should throw caution to the wind and not do your best from the get-go. You have to work as well as possible to make a great start. That requires delivering what your clients want. There will be virtually no room for error, so you must always give every project your best shot.

To improve your chance for getting your career off the ground, here are some of the mistakes Web designers usually make, and how to prevent them.

Not Getting a Clear Idea of What a Client Wants


Knowing what the client wants is different from assuming you know what that is. Knowing means you understood the client, ensuring you'll produce the design he wants. Assuming means you only believe you understood the client, giving you a 50-50 chance for getting it right.


For a good grasp of what the client expects, make sure you understand the client's brief. If you'd have a hard time by yourself, discuss it with the client, and take notes.


To make sure to include all the design elements the client would request for, keep him in the loop, and confer with him every step of the way.

Related: Few Avoidable Mistakes Most Designers Fail To Avoid

Not Using the Appropriate Font


There are various font types. Each has a unique effect on people. While some inspire trust in a reader (e.g., Baskerville), others just annoy (e.g., Comic Sans). Hence, using an inappropriate font could ruin your design. To avoid this, identify the theme first. For example: If it's modern, you may opt to use a clean, non-serif font type, like Arial and Helvetica.

Arranging the Elements Carelessly




The way you'd organize each part has a profound effect on the viewer. Not figuring out how to best arrange them will lead the entire project to failure. To avoid getting overwhelmed and messing it up, make sure there is uniformity and adequate white space in between the elements. There is nothing as unsightly as a crowded, disorderly design.

Related: Top Website Design Mistakes that Make Customers Leave

Not Saving Files Properly


Not knowing the best way to save files for the Web could prevent you from using them, causing all your hard work to go to waste. To avoid this, here are a few things you should remember.

Designs for the Web should be RGB

Your's resolution depends on your client's needs (e.g., RGB, 72dpi for Web)

Always setting the quality to maximum while not paying close attention to the size could cause your sites to run sluggishly.

Make sure the size is suitable for Web use. If your design is too big, a prompt will appear and notify you while trying to save. You may still proceed, but the dialog and the commands will be slow (depending on the resources of your computer's system).


If you use Photoshop, use the Bicubic option to create smooth gradients; Bicubic Smoother is most effective for enlargement, while Bicubic Sharper is the best option for reduction.

Not Having Your Work Double-Checked


No matter how good you believe you are, if you're serious about getting it right, have an editor and/or another Web designer go over your work. With a fresh set of eyes, he could spot the things you've missed.


The more you should have someone double-check your work the longer you've been at it since it's likely you experienced fatigue at some point (or points) and made a mistake (or a few).

Taking a leap of faith by starting your very own career in Web design will be as rewarding as it will be difficult. You'll encounter things that no amount of time spent studying the craft could prepare you for. But if you'd do your best, be careful, and remember the most common mistakes that many Web designers make (and how to avoid them), you'll be fine.