Web Design: Know What to Ask When Building a Website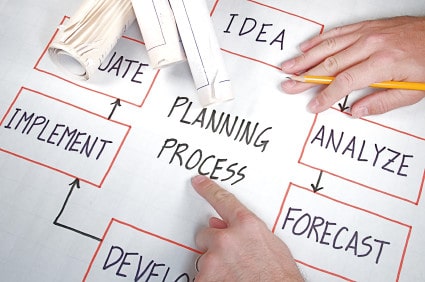 As they say (and it's all so true), failing to plan is planning to fail. So before you hit that "Deal" button or sign your website developer's contract, stop first and ask yourself "Are you really ready?" One of the common web-design-gone-wrong horror stories is when the whole team, from the graphic designers to the content writer, is on the roll only to realise that the website you are building is not really what you have in mind. Wham! Time and money all down the drain because you failed to make a reliable and efficient plan. Once you've given the fateful GO signal, it would be too hard and costly to stop and make changes. So before you do, stop and ask yourself these few but very critical questions.
Who is your target market? Building a website for your business is all about increasing sales, and thus your profits. With this important goal in mind, building just 'any' website definitely won't do. Your website must be so designed to appeal to this particular group of people you call your 'target market'. You must specify who your target market is during the planning stage. It is also necessary to point out things that your target market may or may not like. The graphics and design will also largely depend on your target market's preferences. If you are hoping to get the attention of mothers for your children apparels website, then going for fun, colourful graphics and adding in kiddie songs will do wonders. In the same way, using elaborate, to the verge of old Engli-esh, contents and write-ups in your site for teens is a definite no-no.
How do you want to stand out? Rule of thumb in the business world, don't blend in—stand out! This is easier in the traditional business setting. If you own a clothing shop in a row of clothing shops, you can be different and stand out by making an attractive window display. Going virtual in the internet world is a whole new different story. How you want to stand out is very important in making web development decisions. If you want to be a sleek and elegant online clothing shop in a sea of flashy and bright online clothing shops, then you have to emphasise this on the planning stage. Set things that would set you apart from your competitors and have your web development contractor work on this.
Does your product have special requirements? Aside from aiming to stand out, your product may also have special requirements. During the planning stage, you must consider how to best address these requirements. Talk things over with your web development contractors. You might need to include additional tools and applications in your website. It is essential that this is already included in your design plan rather than realising that you need these in the middle of the actual web development!
Good luck with planning your website and if you have any questions in the process we are here to help.