Did you know that the average American smartphone user spends an average of 4 hours and 16 minutes glued to their screens? According to market research organization eMarketer, this statistic is alarming because mobile phones were supposed to help us connect with each other not isolate us from society.
If you think that your smartphone has been taking up most of your time, you're in the right place because we can tell you how you can track your iPhone usage and limit your screen time. For iOS users there is actually an app usage tracker feature that can tell you the actual time spent on each app. This feature is at a place where you least expect it.
Check out the article below to find out your app usage statistics in iOS.
Here's how to use the app tracker function on the iOS.
Go to settings>battery option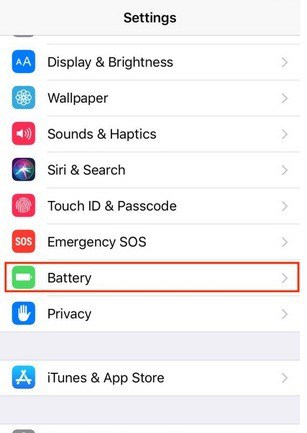 Go to battery usage by app section where you can find the percentage of battery consumed by every application installed on your device.
Tap the application you want to see for usage. You will be able to see onscreen time for all your apps. In the example below you can see that the app Gaana has a screen activity of 3 minutes and a background usage of 1 hour and 30 minutes.
On-screen time means which apps were running in the foreground while the time indicated as background are apps running in the background while your phone was locked or while you were using other features or apps of your phone.
There are other apps that have more "background" usage time because they are continuously running in the background performing tasks.
How To Check App Usage And Limit Screen Time
4 hours and 16 minutes is a frightening number because it defeats the purpose of the smartphone. Luckily there is an easy way to monitor app usage and limit your screen time.
In June this year, Apple announced that the iOS 12 has new tools to help customers understand and take control of their smartphone usage. The Activity Reports, App Limits and new Do Not Disturb and Notifications controls are designed consumers reduce and manage screen time for themselves and their families. This is a follow up on the parental controls installed by Apple in 2008 and the added features make it easier for individuals and parents set limits on device usage.
Do Not Disturb
Do Not Disturb is a powerful time management tool that can help you stay in the moment. There is also a Do Not Disturb for bedtime mode for better and uninterrupted sleep.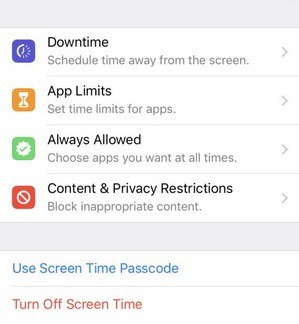 Screen Time
Screen time provides management tools for iOS users to control how much time they spend on their device. It can create daily and weekly activity reports that shows the total time a person spends on an app. By understanding how you interact with your app you and using the App Limit feature. You can set a specific time you can spend on the app and a notification will display how much time is left.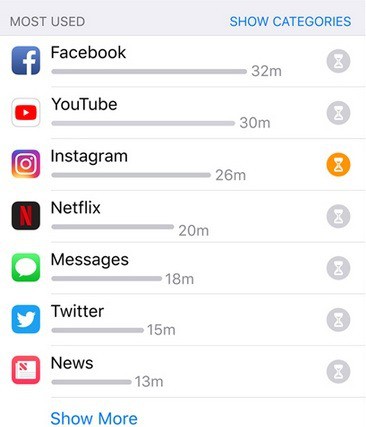 This is a great app for people who want to monitor their smartphone usage as well as limit their screen time. It's a great tool not only for parents but also for individuals who are looking for ways to cut down smartphone use.
Do you know how much time you spend on your smartphone? Do you think you will be using an app tracking feature soon? Tell us by leaving your comments below.