Top Five Tips for Succeeding in Ecommerce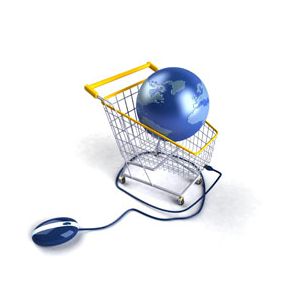 Needless to say, ecommerce is very competitive. Unlike opening a shop on the high street, wherein you're able to choose a location away from your competition, when you open up online, you're instantly up against every other ecommerce site in your industry. Here are five top tips to help you beat the competition and succeed in the cut-throat world of online sales.
Your Website is Your Shop Front
It's shocking how many people choose to pay minimal attention to the appearance and user-friendliness of their site when trying to set-up shop online. Think of your website as your shop window; if it doesn't look attractive, people aren't going to come in.
Does your Website Convert?
An ecommerce site that makes money needs to do much more than simply look pretty. It has to be easy to use, reassuring to the customer and contain countless 'buying signals'.
Seeking the help of conversion rate experts is the best way to maximise your website conversion rates.
Not convinced?
Think of it like this: your site is currently converting at 2%. Your conversion rate optimisation specialist performs some analysis, tests and tweaks and shortly after your site is converting at 4%. You've just doubled your revenue.
Customer Service Counts
Just because you're not face-to-face with your customers doesn't mean you can hide behind your computer screen.
Your customers expect just as, if not better service than they receive when walking into a store. If they don't receive the level of service they want, not only will they not buy from you again, but they might air their dissatisfaction over a review site.
Too many bad reviews and people will simply shop elsewhere.
When it comes to ecommerce, the most common customer complaint pertains to delivery time. Here's a fantastic tip; under-promise and over-deliver.
If it is likely to take 2 days for a package to arrive, state on your site it will take four. When it arrives in two, your customer will be thrilled. If it arrives in four, they'll still be happy.
Get Involved in Social Media
Social media is marketing for the technological generation. Get yourself a Facebook page and Twitter account, incorporate them into your site and emails and start communicating with your customers.
Social media marketing is a fantastic way of building long-term relationships with your customers, and ensuring they choose you, not your competition, when they want you products in future.
If you're unsure how to effectively market yourself by this means, a social media marketing agency may be able to help.
Guest Blogger: Amy Fowler, an online marketing executive for conversion rate specialists and SEO agency, Boom Online Marketing. Amy's primary roles include copywriting and social media yet she contributes to many areas of Boom's work. Amy also enjoys regularly contributing to the Boom blog.