Social Media: Not Just For Friendships Anymore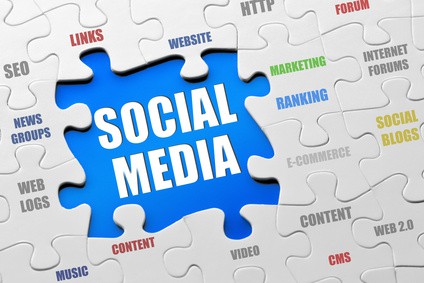 Social media may be the most important marketing tool available in the 21st century. As people get better at tuning out advertising messages, they turn to trusted family and friends for recommendations. Google and the other search engines have been watching the rise of social media and assigning weight to the links posted on sites like Facebook and Twitter.
Why Social Media Works
People have put up a lot of defenses to ads. They time shift their television viewing to fast forward through commercials. They delete emails without reading them.
Social media marketing messages slip past these defenses. As users watch what friends and family do and share on social media, they inadvertently pick up marketing messages. If three of your friends share, like, or comment on a cause, product, or merchant, you may see this activity.
Whatever users see, affects their opinions. People who choose not to see a lot of ads, but still choose to interact on social media, are seeing ads whether they realize it or not.
Why Search Engines Pay Attention
Google and the other search engines are paying attention. They understand the importance of social media shares, and they include them in their algorithms and search results. While some fear this could lead to robot accounts promoting websites on a search engine like Twitter, search algorithms have become sophisticated at smelling rats.
This rise of social media results on the search engine results page (SERP) coincides with Google's push to increase relevancy to searchers. Not only is Google promoting geographically local results in your searches, but also results to which your social media connections have given a +1 or a like.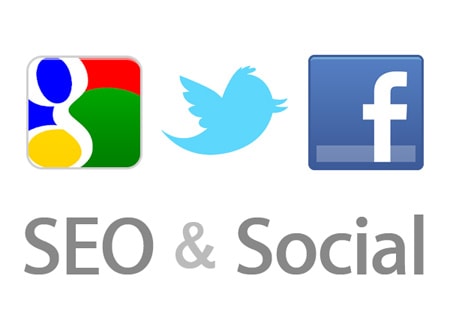 Why You Should Pay Attention
Social media is now very important to your search engine optimization (SEO) strategy. A public share on Facebook is an inbound link from the #2 domain in t
Factor in relevancy, and now you have some interesting possibilities. Imagine someone follows your fan page on Facebook and includes you in their Google+ circles. This person searches for "apple pie recipe," and their search results contain:he world. Every tweet is from #9 (according to Alexa as I wrote this). One or two shares may not be earth shattering, but one is better than none, and several from real people across a variety of platforms add up to serious weight.
* Your fan page wall update that included the link to your recipe on your domain.
* A direct link to your recipe. (Because this person has visited your site before.)
* The face of another connection who liked or shared your recipe.
Social media marketing is huge, but still in its infancy. There is little hard data about its influence on SEO, just the anecdotal evidence of social results on the SERPs. Those who start testing and tweaking its possibilities for more than just friendships, stand to be the big SEO winners.
Guest Post by Fatwallet.com for Godaddy Promo Codes!