Re-Design or Re-Align? How Best to Fix Your Website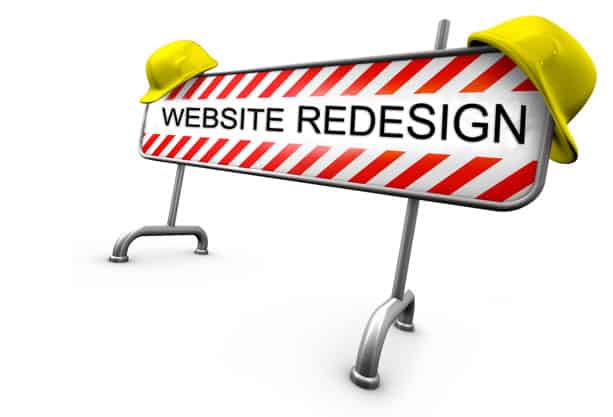 When websites are coming to the end of their practical life in terms of design, those who own them are left with two decisions: either to re-design or to tweak the existing look of the site. This presents business owners with an incredibly important decision which can potentially increase revenue or readership greatly–if taken advantage of correctly. This decision doesn't just affect companies such as Microsoft and Pepsi either, in fact, as these larger businesses are often the ones who try to infrequently re-design their image or website as they will often have spent millions developing a trusted brand and image through their site. Who wants to frequently spend millions, right? But if you're not making billions, or millions…or thousands, than it might be your website design that is partly to blame.
Prior to giving you the benefits of either re-designing your site or simply tweaking it, it would be a good idea to provide a little background to the two groups of designers who will be able to assist you.
Profile of a Re-Designer
Forward thinking in terms of creating a brand and design that will stay cutting edge well into the future.
More emphasis on how the site looks and feels rather than the ease of navigation.
Profile of a Re-Aligner
To build a website which will serve the needs of the end user in terms of usability while also looking sleek and slick.
Improving the functionality of the site and adding new components in line with requests from the client.
To Redesign or Realign?
This is ultimately the question you are left with and the remainder of this article should help you make your decision. The following paragraphs will assess each aspect of this debate and the questions you should ask yourself and others before making a final decision.
Maintaining Brand Strength Through Design Tweaking
If you have built a brand or identity around the current design of your site then a complete redesign may signal business suicide. You can still achieve slight changes to your website though through a few simple tweaks to design and functionality and this may therefore be more appropriate if you are worried about losing vital customers or clients. A prime example of redesign going wrong and alienating a massive amount of users is the case of Facebook. I'm sure most will be familiar with the amount of changes Facebook regularly makes to both its design and functionality which have over the years caused the creation of various petition groups. Facebook obviously survived these periods but that arguably has more to do with their service being essential to many people rather than staying loyal to Facebook. A smaller company, however, may not recover or survive in the same way.
Do You Really Need to Integrate That New Feature?
While new and flashy features might seem like a good idea on paper, you have to ask yourself whether your existing user base will actually use this proposed new functionality, which can often be incredibly expensive when the website redesign becomes almost a complete overhaul. For example, many sites who opt for a complete redesign nowadays usually incorporate a forum element to the website. However, you must consider whether this added expense will actually be worthwhile as the amount of people using a forum after the initial interest dies down is usually negligible…unless you're an incredibly niche, rare site, or one of the top 500.
Loss of Revenue
A further aspect to consider is the fact that your website may be inaccessible for considerable amounts of time while the redesign work is carried out, depending on who you choose to do the redesign, if you choose this option. This can lead to customers losing interest in your site or business and even the loss of clients. Therefore, again a design tweak may be far more suitable rather than a complete overhaul that can take many months.
Loss of Functionality
Sometimes the technology a website is built on becomes unusable due to third party developers ceasing to trade orprogramming language moving on. For example, websites are often built on HTML5 in 2011, which represents a great step forward from previous language versions, and can cause incompatibility sometimes; therefore, a re-build from the ground up may be appropriate.
Ineffective Design
Of course, if you are receiving feedback from your clients or customers that your website is difficult to navigate or outdated, then you may also wish to consider a complete redo. Through a redesign you will not only improve the website but you will also have the chance to coincide the release of the new site with the promotion of a new brand or identity, which could greatly strengthen your company.
And there are always those who opt for a little of both, yet that becomes a balancing act between a minor redesign that maintains many original site components, so that it's more of a major realign. Yet I've kept the two ideas separate for simplicity's sake.
Hopefully this article will have given you an idea regarding what you should be debating before finally deciding on either a website redesign or a simple tweak to your existing website. Obviously this is no fly-by-night decision. It is an extremely important decision that can make, break, or catapult your business, and should be given careful consideration.
ABOUT THE AUTHOR: Sera Filson is an Asst. SEO Project Manager, writer, entrepreneur, proud mother and professional student who's currently pursuing a B.A. in Business Management. She manages her busy life by staying organized with Outlook, which uses Intermedia's Hosted Exchange.