The Power pack impact of Spring Roo which has made Java developers smile
The increased potential of Java application development has made this an amazing platform to work with. This has not been a new thing for this domain with amazing tools being a trademark behind the success. The web's reach has equally increased the capability of Java platform which makes the industry rally around it in a faster manner. Spring Roo has changed the dimension of Java development with its enriching benefits to create browser applications that have made a world of difference.
The specialty of Spring Roo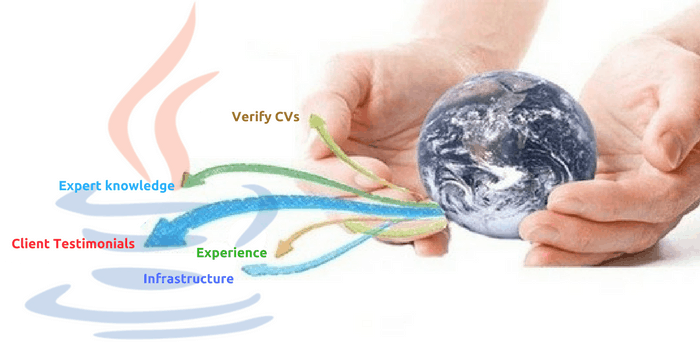 Spring Roo is an application development tool which is completely based on the Java platform. This helps the Java developers to effectively offer instantaneous output with an effortless approach. The tool has completely redefined coding of Java in a new way.
With this new form of technology a command line is basically a requirement to assist the coding. The interface allows the Java developers in India and worldwide to create programs with functionality that are considered exceptional and requires minimal input and time.
Significant features which Spring Roo boasts of
% coding in Java
Total IDE support
Outstanding runtime performance
No runtime deployment
Operates during progression
Minimal risk of bugs
No lock-in to Roo
Trouble free extensibility to OSGi based add-on
Possesses active persistence pattern
Creates server side applications related to enterprise
Helps to build frameworks with less hurdles
The remarkable aspect of Spring Roo
The use of this technology helps the Java developers to expedite and go beyond their scope to learn and gain knowledge about the newer versions of the technology. This allows working with complex functionalities to attain results within a very less time.
Develops CRUD applications easily which helps to create, read and modify data: Spring Roo shell has been preferred by the Java developers in India and across the world as one of the best alternatives
Supports Spring-security, Spring MVC and other JEE standard Add-ons
The Extent of Spring Roo project
Spring Roo has assisted the developers to use the various technologies in a well fashioned manner. This allows the various components to be used together which makes life simple for them. The major influence of this technology includes:
Google App Engine
Google Web Toolkit
Apache Tiles
Apache Tomcat
AspectJ
EclipseLink
Hibernate
Dojo Toolkit
Java 5+
Adobe Flex
Cloud computing
Apache Maven
Spring Integration
Spring Security
Spring Web Flow
SpringSource Tool Suite
URL Rewrite Filter
Java Persistence API
Basic Architecture
The entire feature of Spring Roo has been developed on the active record pattern at an initial stage which lets a one liner DB to respond to an entity. This has been a preferred choice due to its convenient factors associated with application development. With time new changes have come into effect that has made this technology a profitable investment. The add-on software components have been successful in adding specific skills to the software application. The designing is based on OSGI add-on which makes coding simpler and quicker. This has been an ideal mechanism for developing embedded service oriented and modular applications.
This advancement in technology has enabled the Java developers india to experience and build applications easily in minutes.
Highlights of the new coding technology
Rapid tool providing instant results
User friendly interface
Comprehensive integrated technology
Certified architecture
Flawless and optimum performance
Summary
Advancement towards automation of daily essential as a part of development
Support of spring web applications with the use of single line command
Run in the form of an error free shell
Ultimately the entire concept and development has resulted in a reduction of the extra efforts made by the Java developers in effective and simple installations.
About the author
The popularity of Spring Roo amongst the Java Application Development Germany and across the world has prompted Reeyankee Das Choudhury to come with this brief content. This reflects the impact on the Java developers in a positive way.
By: evan