Permission Email Marketing: Building Your Customers Trust
Email marketing is one of the most cost-effective marketing strategies to date. This is the easiest and fastest way to distribute newsletters and promotional ads to your customers. However with the increase of customers' complaints against unsolicited mails, more and more companies are going for permission-based email marketing.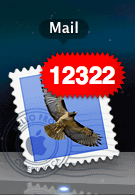 By requiring your customers' explicit consent first before emailing, you are sure that your mail will be welcomed and read. Sure, your customer list will be far shorter but over the long-run, this will lead to a higher response rate and lower list management cost. Email marketing is not about sending mails to the most number of people, but it is about generating more feedback and positive results. With permission email marketing, your customers' trust is in your hands. To achieve better results in your permission email marketing campaign, just follow the simple tips below.
Personalize your emails. Design your emails to incorporate a personal touch. Go beyond the usual basic name and address targeting and dig deeper into your customer's profile to create relevant product offers. By doing this, your customers will get the feeling that the company really cares and will boost their loyalty to the company, and of course, your sales.
Create specific permission menus. People don't like to be bothered with information about products and services they don't need. They might be interested in some of your products but still decided to opt-out because they don't want to be blasted with emails about your 'other' products and services. Give your customers the opportunity to regulate the emails they will receive. You can allow your customers to choose emails only about specific products and certain email contents like discount offers, newsletters and product updates.
Adopt referral programs. Get your existing customers to refer your products and services to their friends and family and give them credit for every successful referral. Aside from increasing your customer list, this is also a way to introduce new products and services to your existing customers. This will also be a sure way to strengthen your relationship with your customers.
Doing business is all about building trust. Customers are most likely to trust companies that initiate fair transactions and consider their customers' privacy. Promote your relationship with your customers and build their trust with permission-based email marketing. Get more feedback and better results!