Microsoft .NET Development Sydney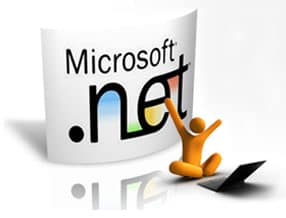 Are you seeking a true piece of technology capable of facilitating a quick website application development? Seek no longer, Microsoft .NET Development Sydney builds websites and web solutions in full scale from the ground up utilizing one of the most modern technologies in web development which is Microsoft .NET.
Microsoft .NET gives you the leverage to develop your website, web applications, and other web services more efficiently by taking advantage of the technology's development frameworks. Visitors of your website will feel the difference as they enjoy a more advance and very interactive service and experience as a whole. .NET is part of and the latest in the .NET Framework developed by Microsoft. Released to the market in 2002, .NET enhances the performance of already existing ASP technology.
Microsoft .NET is created supporting the Common Language Runtime (CLR), which means that this programming technology can interact with many different programming languages supported by the .NET language. Such languages include ASP.NET C#, C++, Visual Basic, VB.NET, J#, etc. With this capability, it is possible to build a site with different pages utilizing different languages and still run seamlessly in .NET. A team comprising various language experts could be assembled together to develop a solution using .NET adding flexibility to the entire project.
Microsoft .NET scripts are designed to run on a website server to process code and instructions and return the result to the client browser where the information is displayed. Being a server-side scripting language, applications created using this technology are highly dynamic and fast acting allowing real time interaction with users. .NET also allows communication of data between web services using a structured data format like XML. This is especially reflected by .NET's SOAP extension framework.
Having all these magnificent features of .NET, building a tough, scalable, and well protected web solution isn't far from reach. Microsoft .NET Development Sydney has experts assembled to deal with projects in one of its core technologies in web development. Solid years of experience in information system analysis and design helps deliver a precise business logic and flow allowing full control over the development process. Sydney's professionals are strong innovators and are always keeping abreast of the latest developments.
.NET Technology Special Features:
Improved security features for cookie handling and channel diversion of illegal logins

Clear setup enables fast deployment

Event driven and immensely scalable

Multiple programming language support

Caching function coupled with compiled code results in high performance
 Microsoft .NET Development Sydney Services:
Full web application design and development

Apps development and other programming services

Java and .NET merging services

Enterprise-scale solutions
Various Fields where .NET Development is Applied:
Social Networking

Customer Relations Management (CRM)

Education

Ecommerce

Entertainment

Enterprise Portals

Web Portals

Data Gathering Systems

Software Integration
Following the latest trend of business which includes mobile marketing, Sydney's developers are well-versed in HTML5 for creating mobile websites giving you the opportunity to extend your business to a more personal and individualized reach. Furthermore, Sydney's .NET development services can interface with today's highly popular sites like, Google, Paypal, Facebook, etc. to give a business solution that complements with the latest standards in online marketing.