Important Guidelines in Building Your #mobile website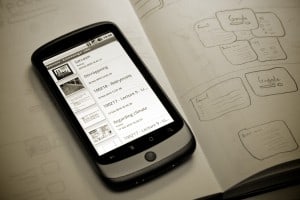 The rapidly advancing mobile technology has found its way to the internet prompting the proliferation of mobile website. Most business establishments today are compelled to make their own mobile website to take advantage of the modern day trend that's dominating the worldwide market. But before starting your very own mobile website, allow these following guidelines to show you that all important information to help build and improve how users feel about your mobile site.
1. Strip the content down to the most important
The small size of the mobile screen is the ultimate constraint in creating a mobile website. It is, therefore, crucial to keep contents stripped down to bare essentials in order to fit everything inside a mobile web page. Take away unnecessary contents such as the links that are not part of the main content. These things have to go to make the mobile page simpler and more concentrated. The advantage of having this configuration is that the mobile page will be easier to read, easier to navigate, and loads much faster.
2. Adopt the single column arrangement
Loading standard web pages on mobile phone screens can give users a hard time reading contents across multiple columns as they have to either scroll their way from side to side or zoom in and out just to get to that part of the content for reading. Even with smartphones that possess larger screen dimensions, standard web page become unreadable as it zooms out to fit its entire page inside the smartphone screen. To work around this problem, adopt the single column arrangement of contents on your mobile website so that the right size of characters can be used on a single column page that span the width of the mobile screen. Any addition to content should go below since scrolling down is an easier action.
3. Reconfigure the navigation flow
Unlike the standard website page where navigation menu is aligned across the top, a mobile website page has to present the navigation flow in a different fashion because of the very limited screen width availability. It can't place all the navigational functionality at the top. Doing so, would force the rest of the content to move far down below. For this reason it would be best if navigational layout would be reconfigured atypically.
The home page should emphasize the navigation and site search alone, contents will be placed in the other pages. In this manner, users will be directed to the search and navigation immediately instead of aimlessly meandering through the content. A perfect example would be an online store where visitors can immediately input the product of their choice inside a search box provided.
Content on top while navigation at the bottom of the page. This arrangement will give the user focus on reading the content without the navigation blocking the way. An anchor link will be provided at the top of the page, nevertheless, to provide swift access.
It is still possible for the navigation to be placed on top of the page as long as it only occupies a very small area and not spread across the page. The likely solution would be to create a dropdown link with the navigation in it. It is also equally effective if this dropdown link is placed at the bottom of the page.
For simplistic design only a "Back" button is provided as navigation for other pages besides the homepage.
4. Lessen requirement for user text entry
Text entry using a mobile phone poses greater challenge than doing it on a desktop keyboard. Of course, mobile text entry has been greatly improved with QWERTY mobile keyboard technology. Still users frequently commit many errors, plus the act of tapping diminutive keys can be a lagging process. It would be best if text entry in mobile websites should be lessened. Here are some tips to do that:
Create storage of information or customer details for every user account in your mobile site to be accessed later when user needed them. An example is a delivery address typed earlier.
Rather than a password, require users to type a PIN
Exploit the opportunity to use the mobile built-in functionality
5. Determine if you require multiple versions of your mobile website
Different mobile phones have different capabilities in terms of processing speed and screen resolution. Mobile phone retailers have phones with resolutions that vary from 128 x 160 pixels up to 480 x 800 pixels. Smartphones, however, are a bit special because their processing power would allow a full web page to be loaded where others would end up crashing. You may decide to build one mobile site designed for smartphone users only, but if you target a wider contact that would include non-smartphone users, then a second lower version of your mobile site is a must.
6. Touchscreen and non-touchscreen design considerations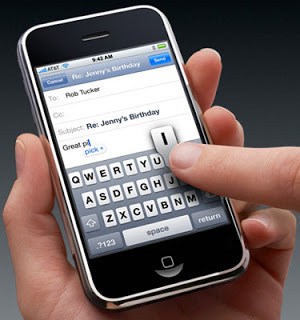 Touchscreen technology is very much a standard in all smartphones today. You don't call a smartphone "smart" if it didn't include touchscreen capability in it. Thanks to the fierce competition in the mobile market, technology is constantly pushed ahead. Design your mobile website to include both touchscreen and non-touchscreen phones. One drawback with touchscreen phones is the presence of tiny links in the content. The thickness of the fingertip could easily tap the wrong link especially when there's a series of links juxtaposing next each other. As a tip, refrain from using small links for call to action; make use of bigger space for this purpose to avoid mistakes.
7. Make use of the mobile phone's innate functions
Mobile phones come with innate functions which makes it more useful in some aspects than a personal computer. You can take advantage of the mobile phone's inherent functions in order to make things simpler for your mobile website visitors, effectively eliminating additional steps that would only cause complication. An example of this usability would be to automatically contact a phone number when a user taps a link. Another is to automatically start the map application when a user selects an address. The presence of GPS in smartphones allows automatic location of the nearest store, events, people's gatherings, etc. relative to your current location. Also, the use of QR codes allows users to make inputs automatically.