How to Plan a #website design Project and Make Your Budget Count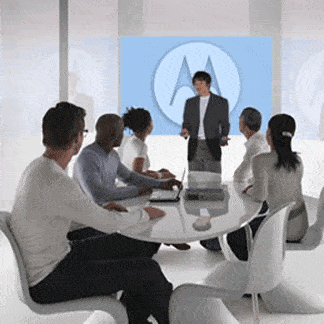 Maybe its your first time or you just need to redesign your website to make everything look and feel brand new; but, carefully planning a website design project and make your budget count is what most entrepreneurs usually follow. Planning a website design project is a laborious process involving critical considerations to promote your business and brand. About one third to one half of the time is spent just planning and designing the user interface feature of your website.
If it is your mission now to put up a successful website that cuts precisely your limited budget, this article will guide you in fulfilling that mission. By following the four basic steps, you will effectively dodge away unforeseen costs.
4 Steps in Planning a Website Design Project
These essential steps will help you develop a clever plan to guide you through the process.
Step 1. Get your primary purpose
For business starters, defining the purpose of having a website isn't hard to do because there are only three expectations. These are:
to sell something

to show something

to explain something
A company that concentrates on promoting products and services is selling something; restaurants and beauty shops show something; and, businesses offering reviews for products and services explain something. Goals must be clearly defined and properly reflected in your website to avoid misconception. Refrain from making indecisive changes while development process is underway as it leads to an awful waste of time and money.
Step 2. Enlist the help of website technologies
Depending on the website purpose, a particular web technology is best suited.
A website that sells physical or digital products is best suited for eCommerce web technologies.

A website that sells services is suitable for CMS application having blog and lead capture.

A website that shows something is best for CMS technologies having image, video, and content slider properties.

For websites explaining something, the best web technology is CMS platform equipped with advance blog and page management.
Step 3. Construct a sitemap for the website
A website sitemap help explain the arrangement of each website page with respect to other pages. It gives an overview of the entirety of your website. It shows the hierarchical structure of pages to help you:
determine what pages to included in the website and where in the entire structure will it best fit – this is accomplished through brainstorming procedure.

Delineates the boundaries at which website development process follows – this eliminates unnecessary work that raises up the cost of production.
To create the sitemap, you can utilize tools for creating flowcharts and diagrams. There are many of those on the internet, which you can easily find by simply typing the keyword on the Google search box. After creating your sitemap, you may then include it in your design discussion. Examples of these tools include: Gliffy, Draw Anywhere, Diagram.ly, Lovely Chart, Lucidchart, etc.
Step 4. Produce the web contents ahead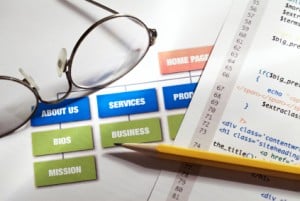 This is critical in order to save time and money; you must shun from submitting your web contents in small sporadic amounts. Work on the contents ahead before designers start developing your site and submit them in batches. The rule of thumb is to provide as much content as you can first hand to save money.
Begin writing your website content page after page using the sitemap as your guide. Make sure to give a clear description of your products and services as you promote your brand with your online contents. You can do this yourself if you know copywriting in order to save more money. But most often you'll be seeking the help of an independent expert copywriter to do the job for you.
Therefore, planning a website design project is very essential in order to save money and to make your budget count. The four basic steps presented above will serve as your bases when your website design project begins. Planning a website design project will give you an edge as the development process will be smooth with less revisions. As practical as you need to be, having less revision means lesser cost.