How to Find the Perfect Web Designer for Your Website Project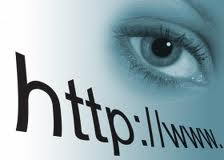 It's true how we shop for cheaper prices when it comes to buying products for our daily consumption. Getting wised up on how to find a cheaper deal with the same product offering is downright practical especially in times of financial crunch. But when it comes to hiring experts for their professional services, don't bet on cheaper considerations for it could cost you more later down the road. While you need to keep an eye of your own budget, you should place greater emphasis on quality of the service.
In order to find the perfect web designer for your website project, you might want to scrutinize your prospects' price quotations, experiences, portfolios, client testimonies, etc. This is good. Though focusing your attention right on web designing skills of your provider will make you discover three main categories over which every designer may display varying strengths and weaknesses. These categories of #web design skills are as follows: a) website interface; b) website construction; and c) website marketing.
Website Interface Expert
Interface experts are the kind of web designers whose natural talent is concentrated more on designing very provocative and eye-pleasing website interfaces. Band websites and those that belong to music festivals are great examples of sites that showcase very charming interface architecture. Expert interface designers have superior creativity over what looks and feels appropriate in line with the growing trend or popular practice. If your website must accentuate on form, image, photography, presentation, etc., find the perfect web designer who exhibits this type of web design skill.
Website Construction Expert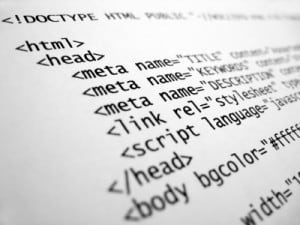 Website construction relates to the hard coding and programming to build up the site. This is where programming gurus dominate using program codes to implement every aspect of the technical design. Website construction experts will utilize programming technologies like HTML, CSS, PHP, ASP, SQL, etc. It is at this phase of the website development project that e-commerce features of the site are being built through programming codes. These interactive e-commerce features include: payment processing (credit card, paypal, etc.), membership functionality, add to cart, quote request, and much more. If you're building a site that integrates many interactive functionality, say app-like features, then you need to find the perfect web designer for your website project that holds expertise in this arena.
Website Marketing Experts
Website marketing experts possess the power to create sales online. Website marketing providers can turn low cost starting websites into a stable earning, continuously growing online business. These experts apply a combination of technical know-how on traffic to sales conversion skills and search engine optimization (SEO). The services of website marketing experts are indispensable in the online arena since it can help put your website at the spotlight and attract the main stream of viewers. What good does a website do if it can't get people to visit it and more importantly convince them to take action. Therefore, it is essential that you find the perfect web designer for your website project who holds website marketing expertise.
Finding the Perfect Web Designer
So, how do you find the perfect web designer for your website project? The answer is having all three categories into your plate as each is equally important as the other. It pays if you search a web designer who has knowledge in all three aspects. A lot of web designers nowadays are carefully balancing their trade to incorporate all three skills of the web design to cover a broader and wider scope of practice. After all, a client wants to go to a provider who can implement it all to his website – create great interface design that captures the right conditions, integrates completely the necessary functions and features, and at the same time, attracts many visitors and creates sales.
by: carl pineda