Google Helpouts: Coaching Others to Learn
Are you interested in earning while coaching others to learn? Join Google Helpouts and become one of the online coaches…

2014 is surely a challenging year where technology advances to another level and systems are improved. We try to cope with these changes by reading updates, acquiring new knowledge and learning new skills. We attend seminars and classes in trying to learn. But there are times when we miss our classes and seminars because of some more important schedule. Is there a way of learning new skills and knowledge? There is. Google offers a solution: Google Helpouts.
What is Google Helpouts?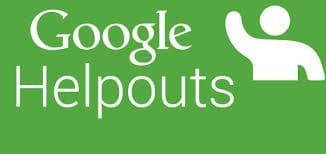 Google Helpouts can be traced back to 2013 when Google created a tutorial program which aimed at connecting individuals who wanted assistance with experts who have the capability to provide this need through live video.
Google Helpouts is a new product from Google and can be another source of income. It is providing coaching services to people on various subjects. Experts who coach individuals by sharing their knowledge and skills through live sessions are called Helpouts providers.
Brian Quimby from Google explains that those who want to become Helpouts providers will need to have a Google+ account, webcam, and Google Wallet account for paid sessions or conferences. It can be instant or scheduled sessions that fit the schedule of both parties. One can query for any topic they want to learn or need help, read descriptions, and read reviews to choose the right Helpouts provider.
Google Helpouts is run by beta system and it hopes to connect experts who want to share their knowledge on Google Hangouts with individuals who are ready to pay to learn the knowledge. Google Helpouts includes topics like Home and Garden, Health, Cooking, and Fitness and Nutrition.
How Google Helpouts Assist People?
Google's primary aim in creating Helpouts is to provide coaching to individuals. It gathers and organises the world's information to become accessible and helpful. These individuals can use Google search engines to find the right solutions and responses to their inquiries. It can be through website or videos from YouTube. But Google believe the best way to learn is from an expert in real-time where they can raise questions and receive feedback right away.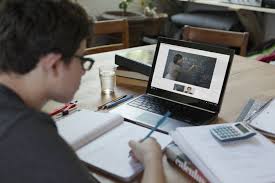 Coaching is in the form of live video and learners can select schedules or even schedule sessions that fit best their time and the Helpouts provider. There are several Helpouts Listings that are given for free, some are paid by fixed price or billed per minute.
How Google Helpouts Works
Enterprenuers and advertisers can utilise Google Helpouts as part of their business. You will be able to establish yourself as an expert in your field and coach individuals who want to learn your expertise and knowledge.
If you are considering employing a staff and you want to know the level of their knowledge and expertise, you can make an inquiry through Google Helpouts. Then you will be able to access to individuals who called themselves as experts. You can ask questions regarding the topic you have chosen and you will have your answers immediately.
Students who are looking for help with their assignments can go to Google Helpouts for assistance. Tutors and teachers are encourage to join Helpouts as providers. This will be a lucrative part-time business for you.
Google Helpouts are developed through Google Hangouts system, the features in Hangouts are made available for Helpouts. These features are as follows:
desktop

YouTube video apps

Google drive, and other tools to use in making presentations, sharing of files, and providing advices
Ways Google Helpouts Providers can Earn
Google Helpouts providers are in control of how much they can earn for live video sessions. Or, you can give these sessions free of charge. You are allowed to charge your client by minute or by and increment of time like $15 for 20 minutes.
Conduct research on how much these providers earn and the payment scheme they use and charge. You will that some earn between $50 and $150 for each hour. Google handles the billing and gets 20% as their retention rate or their share. This means that the provider earns 80% of of the payment collected every month.
Do you know that Google Helpouts can also help in increasing leads to your website, promote your products and services, earn in a simple way?
Google continues to develop technology and software that provide entrepreneurs better opportunities to increase leads, generate conversion rates, promote their products and services.
Enjoy coaching and earn more!