Digital Marketing: Making a Difference in Business
Digital marketing is a process of promoting products or services through electronic channels. It improves the forms of traditional marketing where it uses networks and strategies to evaluate marketing campaigns – in real time.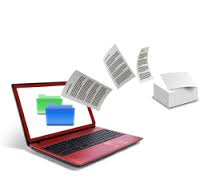 Traditional marketing utilises TV, radio, billboards, and other printed materials. In the past, these traditional channels were very effective in advertising products and services. However, they are very expensive. There are also times when these channels failed to give immediate feedback on the status of the marketing campaign. It could not provide data on who, how many, and the kind of action viewers took. And if there are some statistics given, they may not be the precise results.
With digital marketing, it uses marketing strategies and methods that allow companies to have a glimpse how the marketing campaign is doing – in real time. It provides precise data on what is being seen, how often it is being viewed and for how long, sales conversions and more.
What are the two forms of digital marketing?
Industry identifies the two forms of digital marketing, namely push and pull approaches. "Push" method utilises the principle of direct marketing to target customers and clients via digital channels. Thus, advertisers "push" information to the customer within a particular location. It can be easily monitored for analysis. "Pull" approach includes the customer who is looking for some information. This method has restricted monitoring system but it is cheaper way of advertising products or services. It banks on the interest of the customer for relevant information instead of coerced marketing method.
What can we get from using digital marketing for Australian businesses?
Digital marketing has distinct benefits. It allows you to maximise the use of internet to achieve business objectives. It can connect you to millions of potential customers and clients immediately with clear monitoring system of how and reason of the potential customers of finding your business. It saves you from expensive costs of printing, distribution, and postage while reaching to specific target locations.
How does it work?
Digital marketing uses search engines to draw the visitors to your website and convert these visits to sales revenues. It aims at attracting the right customers and clients who are truly want to do business with you. It allows you to get the interests of more visitors – with less overhead costs.
It also provides greater opportunities to place your business on top of the search engine results. It establishes
Integrity which results to solid online visibility
Strong online presence that makes your business and website accessible to the present and potential customers and clients.
Brand awareness which is a result when you have strong online presence and your business is often viewed in the search engines.
Digital marketing involves a process that only the experts on this field know and understand. You may have the basic knowledge but insufficient knowledge does not guarantee success. Find local company that provides reliable SEO services.
Creativ Digital Sydney offers high quality websites and custom designed sites, digital marketing solutions and other SEO services. It has helped many businesses, companies, and even top universities in finding the right online solutions to achieve their goals. For your online concerns, send email or contact 1 300 055 867 for free consultation.