Nowadays people want a website so that they can showcase their portfolio or sell their products. Yes, the future of commerce is the internet and more and more people want a piece of the action.
Different people have different reasons why they want to be in the internet; but one thing is clear, they need a website. Fortunately, even if you don't know anything about HTML or CSS you can still have a great looking website thanks to site builders.
In this article, we will take a look at some of the best website builders and check out their pros and cons.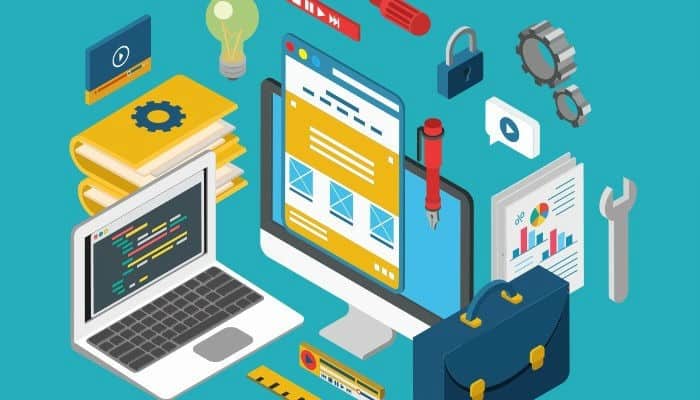 Wix
This site builder has been around for some time and is one of the most popular and easy to use. It features a drag and drop editor and free templates. Their platform is easy to use for a personal web page, portfolio or resume.
Pros:
Easy to use drag and drop editor.
Very user friendly for newbies.
Free plan and you don't need to pay for hosting.
Lots of templates sorted into categories.
Free and paid apps to make your site more functional.
You can change hosting.
Free use of Wix ADI, an artificial intelligence that can answer your questions.
Cons:
Free plan is limited to 500 MB storage and 500 MB of bandwidth.
Wix ads will be shown on your page. You can get rid of this by paying $8.25/month.
Difficult to transfer site to another host.
Can't edit HTML or CSS.
Squarespace
Squarespace is ideal for making blogs, portfolios and online stores. There is support for live mode which lets you edit the website and see immediate results. However, Squarespace is for people who are willing to pay and has no free plan only a 14-day trial.
Pros:
Drag and drop editor.
Nice looking templates.
Can edit CSS/JavaScript.
Adaptive design.
Unlimited number of items for sale.
Cons:
Not fee only 14-day trial.
They will dock 3% of sales for business plan.
Limited templates (around 40).
Not very user friendly.
Site takes time to load according to Google PageSpeed tool.
Only 3 payment systems: Applepay, Paypal and Stripe.
Shopify
Shopify is specifically designed for eCommerce. Over half a million stores use this platform and have sold products over $40 billion. This is a good choice if you want to create your own online store. There is no free plan though, only a 14-day trial.
Pros:
Drag and drop editor.
Lots of templates.
They handle work with the hosting.
Wide site functionality.
Can add 3rd party payment systems.
Cons:
No free plan.
Plans don't include templates. You need to pay for these separately.
Transaction fee of 0.5% to 2% for all plans.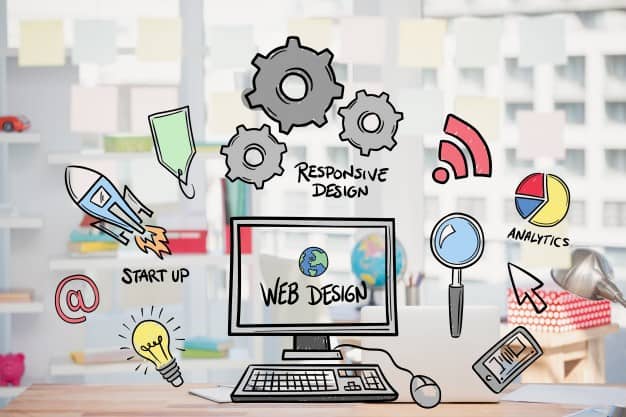 Webs
Webs has been around since 2001 (used to be called Freewebs) and serves around 50 million sites. It was one of the first free site builders but features like a drag and drop editor have been included in the upgrade.
Pros:
Drag and drop editor.
Free plan.
No need to worry about hosting.
Lots of templates.
Affordable prices.
Cons:
Limited functionality and cannot be expanded.
A bit expensive for e-commerce.
Some templates are only for paid plans.
Non-intuitive interface.
Very limited free plan (especially when compared to competitors).
Weebly
This platform is best for experienced companies and start-ups. Weebly is an open-sourced SaaS, offers drag and drop interface and integrated CMS and HTML files that you can edit. It also included SEO tools and Google Analytics.
Pros:
Free plan with unlimited bandwidth and around 500mb storage.
Drag and drop editor.
Adaptive and editable templates.
Editable CMS and HTML.
Store with lots of useful apps.
Lots of features for ecommerce.
Cons:
Limited number of templates.
Ecommerce only available for paid plans.
You have to pay 3% commission fee but can skip it by buying the most expensive plan.
Limited scope for web design.
Which website builder have you used? What is your experience with them? Have you used any of the above mentioned site builders? Tell us by leaving your comments below.