Choosing an ecommerce platform is a serious endeavor simply because there are many things required when running an online store. You will essentially need:
Web hosting
Domain name (unique URL, purchased separately}
Website builder
Online payment system
Features that can help you grow sales and improve the website.
Fortunately, there are "all-in-one" platforms that provide web hosting, website builder, essential website features and sometimes a built-in payment system.
For this blog, we will list the most user-friendly and affordable ecommerce solutions that are most suited for small businesses.
Shopify – Good Choice for Small Retailers
Shopify is popular e-commerce platform in the US, UK, and Canada, as well as in other countries like Australia. It works best for businesses looking for an all-in-one ecommerce solution that includes hosting, a website builder, payment processing, and a ton of features for customizing the online store. Shopify offers the most add-on integration options for the online store, but they are not free.
Shopify is popular and a good choice for small business because of several reasons. First, it is easy to use. It does not require coding knowledge and small retailers can quickly set up their online store and start selling their products easily.
Shopify is also affordable with their basic plan starting at around $29 per month including all the essential features needed to set up an online store. They also offer a wide range of templates so that you can customize your store.
It is also easy to integrate with third-party apps and services, including payment gateways, shipping providers, and social media platforms, making it easy for small retailers to manage their ecommerce store.
Wix – Excellent Ecommerce Website Builder
Just like Shopify, Wix is also easy to use and is known for its user-friendly drag-and-drop website builder. This feature makes it easy for small business owners to create and customize their ecommerce store without coding knowledge.
Their most affordable plan starts at $23 monthly, making it a good choice for small businesses with a limited budget. Unlimited bandwidth, online payments and custom domain is already included in this plan.
The features of Wix are difficult to in their price range. Their most advanced plan, costing $35 includes 50 GB of website storage, priority customer support, unlimited videos on your site, and a host of other features.
Wix has a wide range of templates and themes available specifically for ecommerce sites. This will make it easy for small business owners to create a professional looking website that reflects their brand.
They also have top-notch third party integration, built-in features like product galleries, inventory management, shipping and tax calculators which come in handy when you're running an ecommerce store.
Square Online – Seamless Payment Processing
They also offer customizable templates that make it easy for first time ecommerce sellers to create a professional looking website. These templates are also mobile friendly so the site is easily viewable in mobile devices. This is a very important feature since many people use their mobile phones not only to browse or for social media; but for shopping too.
Square Online's pricing starts at a very affordable $12 per month but they a free plan available. This is another advantageous deal for small businesses who are just starting out or those with tight budgets.
Actually, Square Online is more than just an online store. You can use payment links, QR codes (for table-side ordering), a virtual terminal for phone bookings, pickup or delivery orders, and the free Point of Sale app without paying a monthly fee.
Square Online is a true all-in-one platform thanks to its comprehensive infrastructure, making it ideal for small businesses looking for the simplest, most affordable multichannel selling solution.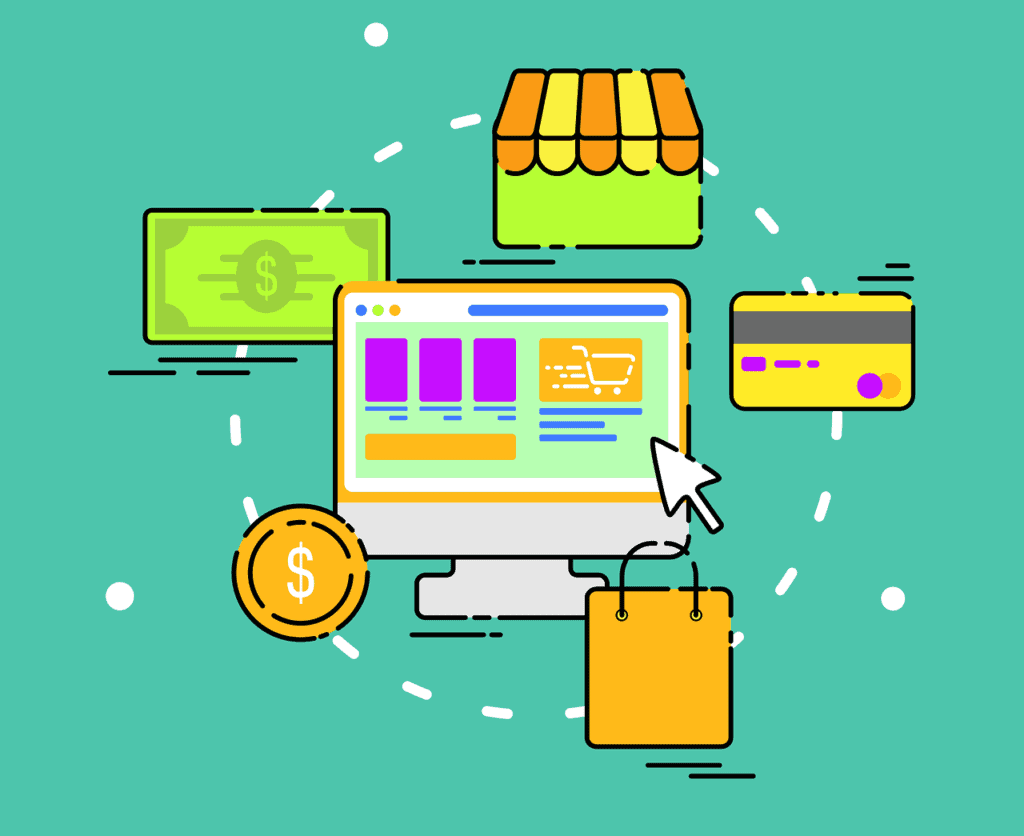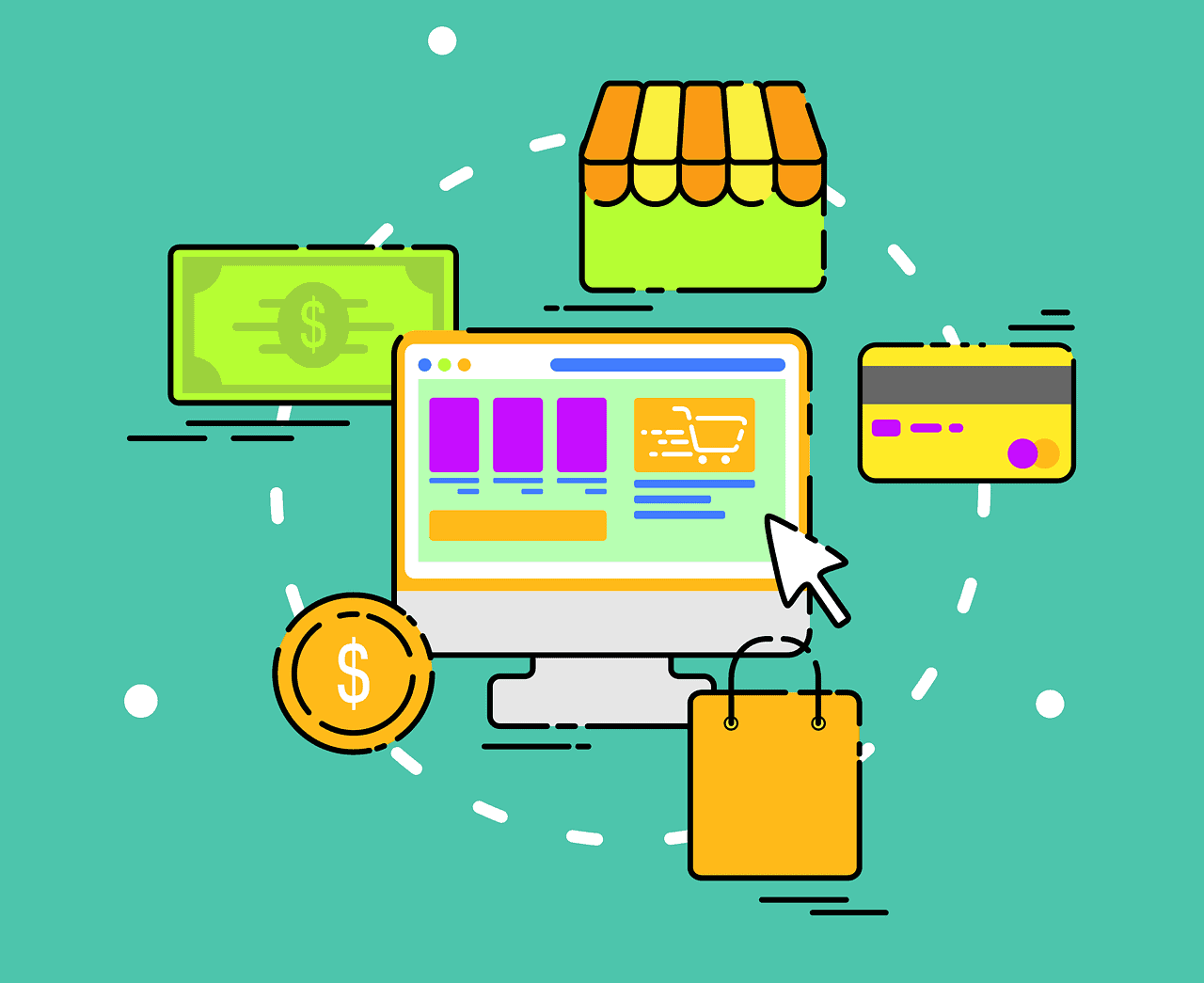 A good selection of e-commerce features are available on Square Online, including product options, free store templates, site search, and integration with Instagram, Facebook, and Messenger. In contrast to the other ecommerce platforms mentioned above, the website builder limited when it comes to customization.
They don't have contracts, just a monthly or annual subscription fee. A paid plan is preferable because the free one has fewer features and prevents you from attaching your own domain name.
Squarespace – Simple, Stunning Web Designs
The all-in-one platform Squarespace comes with hosting, a website builder for online stores, and designs.
You must sign up for the Business or one of the Commerce plans in order to create and manage an online store. Due to its simplicity of use and attractive templates, Squarespace is used by many bloggers and businesses, but there are some restrictions as well.
A small number of third-party integrations, such as those for shipping, accounting, and marketing tools, are offered by Squarespace. In addition, you can connect with a few of the most important apps, including payment processors (Stripe, PayPal, and Afterpay) and social media channels. Beyond this, the platform's built-in features are your only options.
Squarespace works well for online stores with a limited number of products, but it is not the best platform if you're looking for a variety of ecommerce features. The themes tend to be minimalistic with a focus on beautiful imagery, which is advantageous for chic retailers with attractive product photos.
BigCommerce – Built For Scalability
BigCommerce is an all-in-one e-commerce platform that can be used by both big businesses and small ones. The Essentials subscriptions, the most cost-effective plans for new businesses, are best for those that are just starting out. Each plan comes with hosting, a website builder for online stores, marketing tools, and space for additional integrations.
BigCommerce does not handle online store payments. In fact, you can pick from among more than 20 different payment gateways, including Adyen and PayPal. You only pay the transaction fee associated with the chosen payment provider because BigCommerce doesn't charge you for online transactions.
Subscriptions have tiered features, with only basic features on the cheapest plan. For instance, the Standard plan, which is the cheapest, does not send abandoned cart emails, and the Pro plan is the only one that offers product-filtered search, which may be a deal-breaker for a boutique with a large inventory and limited funds.
BigCommerce Essentials makes setting up an online store relatively simple thanks to the step-by-step prompts in the dashboard that outline what to do next. Choose from more than 80 website themes, some of which are free and others of which cost between US$150 and US$300 each.
Big Commerce is not entirely user-friendly for someone without technical skills because some of the features, like the gift card editor, requires coding.
They have 700 additional tools and platforms like accounting, online marketing and shipping tools. This gives you a lot of options if you want to grow your online business.
Wrap-up
Australia has many options when it comes to picking the best ecommerce platform. Australians, like the majority of people in the world today, have quickly embraced the advantages of ecommerce for straightforward and convenient transactions. With the right choice of goods and services, business owners have countless opportunities to convert customers.