The best thing about blogging is that you can write about anything that interests you. If you are passionate about something, blogging can be your outlet and you can even make money out of it. But before we get ahead of ourselves, you need to be able to publish a blog and reach your audience before you can even dream about what to do with your extra cash.
Since many of us are stuck at home due to the coronavirus pandemic (Covid-19), blogging could be one of the best ways to reach out to other people. If you're thinking about launching a blog, we have some suggestions for the platforms you can use to share your thoughts to the world.
WorPress (Self-Hosted)
Self-hosted WordPress is one of the best and most popular blogging platforms in the world. WordPress is a good option if you want full control of your blog and if you want to be able to customize all aspects of it.
Generally speaking, you can launch your blog on WordPress for free forever. If you want to use WordPress on the cheap side, expect to pay around $60 annually. You will also need to pay for certain themes and plugins.
More than 32% of all sites in the world (not just blogs!) run on WordPress, so this will be a good choice for many aspiring bloggers.
Blogger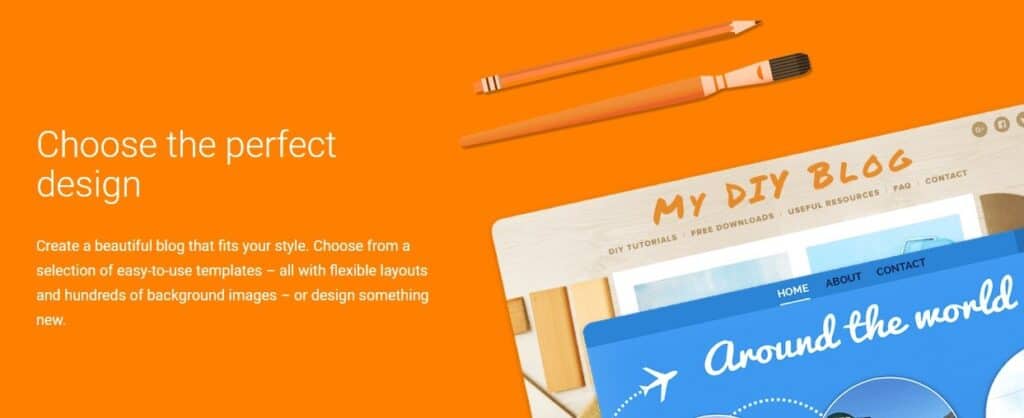 Blogger is a blogging platform from Google and you can use your Google account to set it up so you can have a live blog in minutes. This is a good choice for bloggers who want to launch quickly with minimal hassle. It's a good option for those who want to start using a platform that has a short learning curve with the ability to customize later.
Like WordPress it is free to use and you can upload custom themes and widgets. You can also edit the source code of your blog if you have knowledge in HTML, CSS and JavaScript.
Wix
Primarily a website builder, Wix lets you create a page using their very handy drag-and-drop editor. You can choose from over 500+ templates and then fine tune the site to make it look the way you want.
Wix lets you launch a blog in minutes and even takes care of the hosting for you. This platform is best suited for those who want to build a website rather than a traditional blog. Though there is a blogging module available, it is not the focus of Wix.
This is a good platform to choose if you want the ability to explore your creative freedom without knowledge of programming. However, blogging is not Wix's forte.
Medium
Medium is intended for bloggers who want to launch quickly. It is a blogging platform that focuses on the reading experience. On this platform you can create blogs associated with your user or create a blog style with a customizable layout.
Medium is free but there is a subscription model for readers to get the best customized content.
Medium is a good choice if you want a blogging platform that focuses on readability. However, its blogging features are a bit limited with no option to hook up a custom domain or to monetize freely.
LinkedIn
Yes, LinkedIn. It's not just a social networking site; it can also be a blogging platform for business. There are over 500 million LinkedIn users around the world and 44% active users. LinkedIn is basically a resume hosting platform but that has changed dramatically over the last few years.
Nowadays, LinkedIn is a social networking platform. The more posts you publish, the more requests and followers you will attract. Writing does not only expand your network, it also reinforces your depth of knowledge regarding certain areas.
LinkedIn is blogging about business or certain related areas like management, marketing and the like. This is because the audience of this blog are primarily composed of VP, directors, upper management and C-Level. This is a good choice if you're building thought leadership, brand value, or community, rather than trying to make money.
The best tip for blogging on LinkedIn is to post consistently about a certain topic – don't stray. You can check out LinkedIn's course on how to be heard on the platform.