5 Classic Mistakes of #search engine optimisation (#seo)
---
Search engine optimisation (SEO) matters most when you are running a website. Whether you want to do the job of optimising your own website or hire a specialist to do it for you, you need to bear in mind that it is a delicate and a continuous process that often involved many pitfalls along the way. To maintain optimum status all the time you need to constantly monitor and manage your site to agree to the terms of the major search engines like Yahoo and Google.
Search engines have search algorithms that are kept secret and periodically changed or updated to provide the most effective method of search, validation, and indexing of website pages. This too becomes part of the job – to be always on the lookout for shifts and changes in search engine behavior that would affect your site's ranking. Search engines have become so clever these days that it can quickly spot mistakes and inconsistencies and easily downgrade your site's rank. Nobody is immune to SEO mistakes, both newbies and experts alike albeit newbies are the most vulnerable. Presented below are the five classic mistakes of search engine optimisation for your caveat.
1. Missing the Importance of Good Quality Content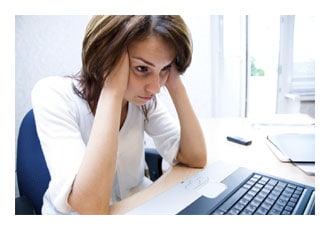 Beware of dubious search engine optimisation techniques practiced by unscrupulous SEO consultants who resort to shortcuts, manipulations, and tricks to defeat the good purpose of the search engines – indexing good, relevant, and unique contents. As a result good quality content is completely disregarded while the focus is diverted to search engine manipulation. This is such a disaster for any visitor who came in looking for a great content reading. What he discovers is rubbish content instead.
This practice is called "Black Hat" technique a tricky way of instantaneously promoting a website to the top of the search engine ranking using some dirty old tricks including keyword flooding, invisible texts injection, using link farms, spamming DMOZ, use of doorway pages, reciprocal links, etc. While these practices are noted to indeed increase your website's rank in the search result, the good privilege is only short lived. After a while the search engine will find out that you employ unethical practices, effectively violating its rules and policies, and will move to have your site banned. That will be the end of your website. So why risk it all? Give importance to good and unique contents that are relevant to your concept. Good content reinforces the authority of your site, a good indicator for the search engine to rank your site higher in the search result.
2. Poor #link building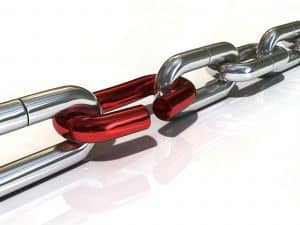 In the past, search engines placed great emphasis on keywords when conducting a search. But this method has been severely abused. Now search engines have changed their criteria for search and are increasingly complex that included a whole range of important aspects. One aspect for endorsing the authority and importance of your website pages to search terms is how much good quality inbound links you are getting. These are links coming from other websites to your website. But it doesn't stop there. These links aren't just ordinary links; they have to be relevant links coming from reputable sites. The search engine will look into the contents of the linking site and compare if they are relevant to your site's content, and whether those sites are also getting good quality inbound links. It also helps if the inbound links are coming from a whole range of sites like from blogs, forums, industry-related, etc. because their links will serve as endorsement of your good content. So try to focus your link building on good quality inbound links not just making any link and thinking it's all the same.
Another aspect in linking to help improve your site's search engine ranking is the presence of good internal links. Internal links are jumps from one section to another section of the same page or to another page of the same site. Internal links help establish a sitemap feature useful for navigating your site. It also help set up the hierarchy of contents which is important indication of good organization. Finally, it helps extend the ranking power around your website. This is another reason not to take for granted your link building strategies, manage them and make them count. Get rid of poor links, replace them with good ones.
3. Loosing SEO Momentum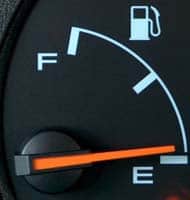 Thinking that search engine optimisation is something to achieve only once and expecting the high ranking marks to last for eternity is entirely a misconception. Many businesses fall prey to this notion. They start out really hot, working hard to achieve their mark. But once they get their high ranking they cool off, lax their guard, and worst, stop their optimisation campaign and resort to bits and pieces SEO approach with paid links here, directory submissions there, etc.
It is important not to lose your zeal in your entire campaign, to be fully committed and to keep raising your efforts, to lay out a permanent strategy and keep progressing because the playing field keep on changing. The moment you cool off, another will grab the perfect position you occupy. Search engine optimisation campaigns are meant to be on-going for as long as the business lives. It is an endless process of researching, evaluating, comparing, measuring metrics in order to maintain that desirable spot in the search result.
4. Missing Your Niche Keyword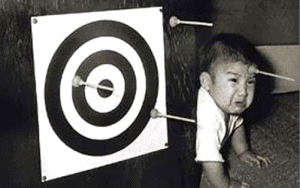 Keyword is an important factor in finding the right content in a search. When a user types in a word or a phrase in the search box that word or phrase becomes the bases of the search in collecting contents related to the search terms or the keywords typed. Understanding clearly your market will guide you to find the appropriate keywords for your niche. Sometimes an online business will choose keywords they think were most appropriate to hit their market, but later surprised how badly they aim their target because the general customers use more common and mundane terms to make their search.
5. Over the Top Flash, Scripts, and Graphics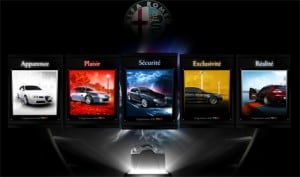 Many websites today are built almost entirely out of flash, scripts, and graphics that are, well, no doubt, very appealing and interesting to watch and will really attract visitors when they find the site. But that's just it. If they find the site! In human eyes, those sites are fun to watch but for the search engine it is completely meaningless and will therefore rank the website's page very lowly. Why is this so? You see, search engines rely on text contents to crawl website pages on and rank them according to their relevance. What is there to crawl when the site is all flash and graphics with very little to no content at all? You have to balance your site to incorporate enough relevant text contents with visually stimulating flash, scripts, and graphics to optimise for the search engines.
This article presents just five classic mistakes that are most common. In reality there are countless more mistakes committed in SEO all with varying degrees of severity. What about you? What have you discovered lately? Leave us your comment.
Author: Carmichael Pineda