Money saver: DIY Website Design, could it save you cash?
Expansion versus budget, here is the dilemma–to be able to tap a bigger market, businesses need to expand their operations and enter the world of eCommerce. However, expansions entail additional cost!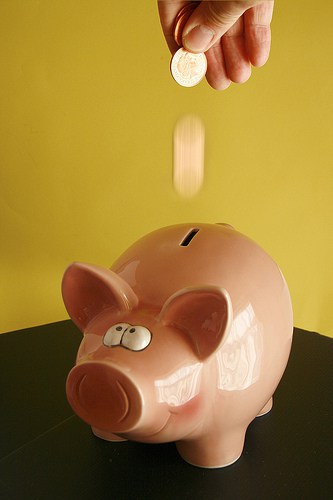 This is a big dilemma for small to medium businesses which are operating on tight budgets. Getting professionals to build a website, well, cost a thousand dollars at the very least. How on earth can you expand your business online when you are still cutting off expenses to make ends meet? The answer? Build it yourself!
Building a website and getting it ready to go live is not as complicated as it may sound. You can easily learn the basics right in the internet. The net offers thousands of sites and pages that offer free tutorial and trial of tools that can help you in building your site. It doesn't take a genius to search the internet and read relevant topics, does it?
One of the things you need to consider is your domain name. Your domain name must be short, catchy and easy to remember. Thing is, registering your domain name is not for free. However, you can search for sites that offer inexpensive domain name registration. You can check their available list and see if your domain name is still available.
Web hosting is also another thing you have to consider. If your operations are still small, you can choose to host your site in your office or at a server at your home. Or if you want to have the added security of having a professional team to support you in your web hosting, you can have your site hosted by a professional provider. Search the worldwide web, again, for good deals from providers. Some even offers a trial period and you can sign up for low monthly web hosting charges after.
And now comes the most important part—your design and content. For do-it-yourself website designers like you, it is best to choose a Content Management Systems like Joomla, Drupal or WordPress. You can go to these sites and learn how to create sites yourself. Once you get the hang of it, you can start searching for inexpensive templates for sale online. You can compile the pages, edit here and edit there, choose the pictures, put in your logo and voila! You can now test your website if it is good to go.
Getting tips and the basic know-how of building a website is right at the tips of your fingers. The internet has loads of resources and sites that can help you and give you assistance every step of the way. In order to cut the bucks, you need to invest your time and patience in understanding how a website works and making your website work. In the end, you will reap the benefits of having a fully functional and result-generating website for less which is all under your control.
Let us know your thoughts on making yourown website?