Magento Theme Design & Magento Theme Development Sydney

Magento eCommerce platform is so flexible that it could easily be the perfect platform for any store. However, Magento's flexibility can only do so much. Failing to use that flexibility to your store's advantage would be a major waste for your business.  Magento Theme Design can solve this to provide a customised experience.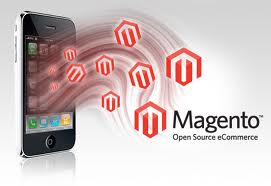 As Web designer for Magento, we can come up with a theme design that doesn't just capture attention but also drives prospects to explore your offerings further.
Bringing your prospects to your website is one thing. Keeping them is another. So many factors can drive them away immediately. With our expertise, those factors are eliminated and replaced by techniques that work.
Our Magento themes have been designed so that when they get a click, the wonders they can do unfold instantly. Given Magento's flexible nature, we find it easy to design a theme that serves the website's purpose and satisfies the users at the same time.
We know how you want to realise the full potential of your Magento eCommerce platform. We are confident that our Magento theme designs would do just that and more.