Is your creative juice running on high over a fantastic iPhone app idea?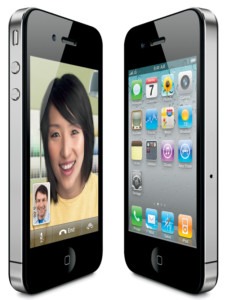 Do you feel that your company needs to connect more to your iPhone-crazy customers by getting an iPhone app that can promote your brand?  Whether you are an individual with this cool-and-potentially-lucrative idea or a company eager to strengthen customers' relationship through iPhones, get Creativ Digital iPhone App Developers Sydney to make these goals come true.
We deliver on time and within budget.
iPhone apps can help you a lot in connecting with your customers.  If your firm is into travel and leisure, an iPhone app in this area that can be distributed to your market can work wonders.  If you are a creative person with cool apps ideas, then you can increase your income tremendously by transforming that idea into a functional and fun iPhone application.  We understand your need in the same way we understand what makes iPhone users tick.
We listen to your needs and exceed them.
Creativ Digital's team of expert iPhone App Developers Sydney is committed to delivering quality service customised to fit your iPhone apps needs.  We are trained to start from scratch and work with you in transforming your idea.  We think outside the box and would take additional steps to exceed your expectations.   We can develop apps in the following (but not limited to) areas:
Games
Travel
Sports & Entertainment
Business and Finance
Productivity
Social Networking
News
Education
Creativ Digital strives to provide fun, user-friendly and well-designed iPhone applications of the highest quality.  We are open to discussions for the design and execution of apps that will suit your business and brand personality.  Creativ Digital also values our customer's privacy and interests.  As such, we keep all discussions confidential and private.
Get yourself off the fence of indecision.  Take the first step to more success by jumping into the iPhone-apps-bandwagon and getting Creativ Digital to take you there!
Contact us for an obligation free quote.