iPad Application Developers
Technology is bringing endless wonders and with the introduction of iPad, the world is now at our fingertips.  Experts are expecting the iPad application industry to take the same lucrative path as iPhones, or even better.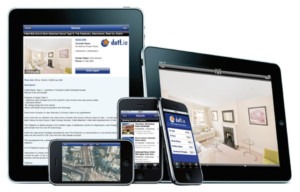 This mini-wonder device is shaping the way we see the world, live life and do business.  iPad users are given the great advantage to explore the web, listen to music, watch movies and videos, send emails, and much more right at the palm of their hands.  What's more, iPads are giving everybody the opportunity to make iPad users' experience more worthwhile through developing iPad applications that will suit every person's needs and lifestyle!
Establish your company's presence not just in the web but also at your customer's iPad.  Let our iPad Application Developers Sydney develop an iPad application exclusively for you.  Or if you are an individual with a terrific games and entertainment idea, turn that idea into a profitable venture by developing your idea to a fun iPad application.   Partner with Creativ Digital, and let us help you achieve your goals.
Experience the edge and wonder of technology with the help of our competent and efficient team of experts.  We cater to a wide range of application development needs from web apps, iPhone apps and iPad applications.  Simply put, we understand how to use technology to your best advantage.  We know what makes end users tick and we can help you design an iPad application that, not only matches what you have in mind, but can also generate positive results.
Explore the different creative applications for different fields such as games, music, entertainment, leisure and travel, connectivity to business and finance.  Let Creativ Digital help you achieve:
Customised iPad application development for your brand
Dream-come-true fun and cool games and entertainment iPad applications
Extra zing to your iPad experience with other splendid applications
iPad software customisation
Help in creating wonders fit in an iPad's 9.7 inch screen.  Contact Creativ Digital iPad Application Developers Sydney and get a creatively designed and expertly structured iPad application!