Conversion Optimisation: A Surefire Way to Greater Sales
Every online customer started as a visitor to a page. Browsing had become the online equivalent for window shopping. Now, just like traditional shopping, a website's goal is to convert that window shopper to actually buying from the online shop. But, unlike traditional shopping where shop owners have the advantage of time (shoppers don't just disappear in a pop), online shoppers can disappear out of thin air in a matter of seconds. They can bounce from one website to the next! Capturing their attention and eventually converting them from mere visitors to customers remain to be a constant challenge. Thank God for conversion optimisation!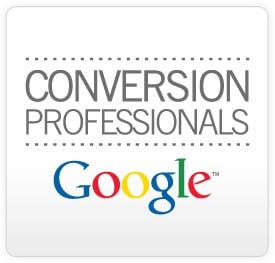 Whether your website aims to sell products or services or is intended to produce sales leads, your website's profitability depends a lot on your conversion rate. Website experts had come up with a technique to eliminate bounce rate and increase online customers' conversion rate. With conversion optimisation, you can increase your website's leads and sales by reducing your visitor's bounce rate. You don't have to spend more money on advertising to attract more visitors. What you need to do is to enhance and redefine what is already in your website to promote your conversion rate.
Creative Marketing had perfected the art of conversion optimisation. We aim to deliver to you the sales and leads your website deserves. We have come up with techniques on how to improve your landing page which will increase the time your visitors will be spending on your site happily. This will eventually lead to sales. In line with Creative Marketing's focus, we don't use similar processes on all our clients. We acknowledge your uniqueness and so, we customise our conversion optimisation process to meet your exclusive needs.
Our team is also composed of Google Website Optimiser experts. Google Website Optimiser is a free website testing tool you can use to increase the value of your website's traffic. Our experts can do the tests for your website to determine what strategy we can do to optimise your conversion rate. We use split testing and multivariate testing to find out what could work best for your website. We can test design alternatives to your visitors to determine which combinations could lead to the highest conversion rate possible. With Creative Marketing, we won't let your visitors bounce. We commit to have them converted to customers.

No results found.