Google Adwords Management Sydney: Fast-Track your Business to Success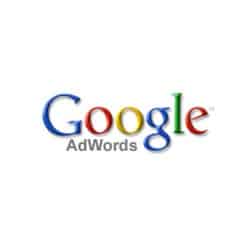 Modern day business had taken on a sleeker, sophisticated look–that of a flat, rectangular screen powered by mouse clicks. Getting a beautiful and functional website is only winning half of the battle in the aggressive world of online marketing. The other half is with getting the right people click their way to your site faster and easier. This is where search engines come in.
The beauty of Expert Google Adwords Management.
Most online shoppers are using Google as their homepage. Your goal must be that whenever your target customers search for your line of products or services, your company will come way ahead of that of your competitors.
That, my friend, is the beauty of Search Engine Marketing (SEM). With the thousands of websites cropping by the hour, it is critical that your website is highly visible to search engines. With Expert
Google Adwords Management Sydney
, we can promote your site to popular search engines like Yahoo and Google driving your target customers to your site and thus, increasing your traffic and eventually, your sales. SEM allows your online business to gain extreme leverage at a low cost. It can easily reach millions of customers in your specific market at lower overhead. It is easy to maintain and eliminates other irrelevant expenditures. What's more, you can even measure the amount of traffic you are getting. That's more customers at a low cost. How good can your online business get?
Leverage your advertising though PPC.
Pay Per Click is a tool to further increase your visibility to customers in search engines. The most popular PPC network today is that of Google Adwords. With our Adwords Management Sydney you can set up your ad to appear every time a potential customer types in your keyword. This will further give you an edge over your competitors by getting to your target customers in time. And this just keeps getting better. You will only have to pay every time a customer actually clicks on your link. And, that is a top example of a cost-effective strategy.
What we can do for you.
These tools if done right can change the way your online business is heading. And we, at Creative Marketing, are here to make sure that you get that. Our team has certified SEM and PPC experts who can help you achieve optimum results. We can design and even help you manage your PPC ads. Here at Creativ, we are dedicated in helping you realise your business' dream.