Opening an online shop is a great way to compliment your brick and mortar business. Not only is this shop open 24/7, it is also accessible to people around the world. However, we all know that setting up shop is just the first step. You need a solid strategy that will bring traffic to your website and one of the best strategies is search engine optimization or SEO.
SEO is ubiquitous. According to the Search Engine Journal, SEO is important to SEO success because 93% of online activity begins with a search. Avoiding search engine optimization can impact your business negatively and can be lethal to your e-commerce goals.
Here are some of the best reasons why SEO is important to e-commerce.
Traffic Creates Sales & SEO Creates Traffic
SEO can help target potential customers and there is a big chance that these guests will become buyers. According to Monetate Ecommerce Quarterly, conversion rate is at around 2.5%. This means that for every 100 guests, at least 2 of them will become customers.
This means that a properly executed SEO strategy will drive a number of people to your website and with a 2.5% conversion average, for every 1000 guests 20-30 will become paying customers all thanks to your SEO efforts.
When compared to other traffic generating strategies like PPC (pay-per-click), SEO requires more effort. However, SEO is also more resilient compared to PPC since "leased" traffic can disappear as soon as your campaign ends.
A strategy that contains both long-term and short-term marketing methods like SEO and PPC can greatly improve your e-commerce traffic.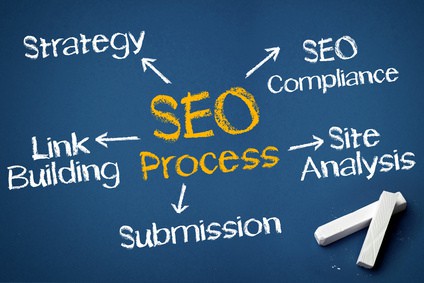 SEO Can Reduce Overhead
Many people think that online businesses are cheaper compared to their brick and mortar counterparts. However, according to WebStragies Inc, small to medium sized businesses allocate approximately 12% of their revenue to their digital marketing campaign.
This money usually goes towards purchasing advertising such as ad targeting on e-commerce websites, SEO efforts and other traffic generating strategies. Businesses including online ones are forced to pour astonishing sums of money on programs that might not yield real ROI.
This sounds like a waste of money but they are really investments within a highly competitive and complex environment that has the potential to reveal itself to the whole world. This is because SEO can provide a powerful boost in organic searches and general visibility that is not possible with programs like PPC.
Instead of investing heavily on purchasing online advertisement for your website or a new product, pour more efforts into your SEO strategy to gain a significant amount of traffic. This way your website will get a lot of traffic even after your campaign ends. This means that SEO can prevent your website from sinking into obscurity once funding for PPC or paid advertising runs out.
SEO Is An Industry Standard
It is a fact that nearly 75% of web users never travel past the first page of a search engine result. Therefore, SEO's worth is clearly seen because un-optimized pages will forever be relegated to the dregs of search engines results page where users seldom go.
Because SEO is now an industry standard, the absence of SEO leads to an absence of visibility. Simply put SEO improves all aspects of your e-commerce experience. It is clear that SEO is not only here to stay but will also dictate the rank of your website.
Having a good understanding and implementing a sound SEO strategy is clearly a great way to get traffic to your website. It makes good business sense to invest in SEO to gain an advantage against your competitors and also to boost your profits.
What do you think, is SEO really important to your e-commerce survival? What SEO methods do you currently employ? Tell us by leaving your comments below.