WordPress Maintenance: Keeping your Website At Work
WordPress is presently servicing more than 20% of the web. But like your vehicle, it needs regular WordPress maintenance and updates to keep it running properly.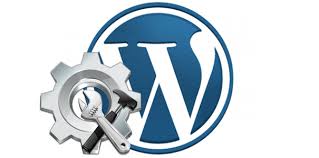 The kind of maintenance your WordPress website needs will depend on the requirements of your site and your preferences. With the assistance from a professional web developer, you will know the updates needed for your site.
Basic Tips on WordPress Maintenance
Conduct regular backup on your database – WordPress utilises MySQL data for each page, feedback, post, and links on your site. Conducting a backup system is important when your website have some negative activities such as being corrupted and deleted. How regular you should conduct backup will depend on you. You may lose your content anytime but with regular backup, you can immediately restore it. You can make your backups automated by using a plugin like VaultPress where they automatically run backups by themselves.
Check plugins – Plugins allow you to control the functions of your site and avoid being switched to another site. Take note also that the more plugins there are, the slower your website will run. There are quality plugins in WordPress that help in running your site properly.
Updating WordPress plugins is a challenging task. It checks the security systems but it may create another issue on another plugin. Check on the plugin homepage to know if other people have any concerns and issues with the updates. If everything is fine, then update plugins. Select the features to deactivate the old ones. And then, upload the new code to activate it.
Update WordPress software accordingly – It is important to update your website for security reasons, repair bugs, and add some features and functions. You just have to click the button which is located in the dashboard. However, there may be cases when updating may bring negative results to your site. You may experience loss of customisations, damage your site, or create broken plugins that are not compatible with the new features or plugins.
Take note also that upgrades may affect plugins, files, and folders on your WordPress website. It includes the major files and code that make your site run. It is recommended to conduct a test and make sure there is a backup before making any update and upgrade. Doing WordPress updates and upgrades will be good if you have a professional web developer to help you go through the process to avoid negative results.
Regular WordPress maintenance is healthy for your website – Just like your car, you need to have regular maintenance on your WordPress website. You need to do some major maintenance tasks like
– Removing spam comments and duplicate or unused photos and files
– Deleting disabled plugins and idle themes
– Replacing your admin passwords
– Examining broken links
These maintenance tasks are challenging. You need to do it regularly like doing backups to your WordPress website, checking your plugins, evaluating updates and more. These tasks are necessary to make sure that your site runs smoothly and securely. You may lack technical knowledge and skills in doing these major tasks. You may need to hire reliable and experienced web developers who can help you in these tasks. For free consultation regarding WordPress maintenance, call 1300 055 867.