What's Included in My Design?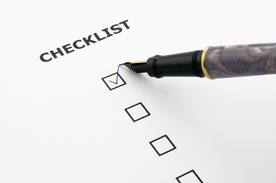 When looking for a good web designer (or any other professional service really), the price is important for your bottom line but should not be the key criteria in your selection process.  Cheapest is sometimes just cheap, while the pricey options are not always good value – so how can you choose?
The essential item is value rather than absolute price – if two designers quote the same price for a web design package, which will give you better value for that money?
One aspect of value is the quality of their work – if you are comfortable that one designer does better work and meets commitments, then obviously that is the better value price.
However, there are other factors in deciding the value of a quoted project and the following questions can help you narrow the search for the designer best suited to your needs:
Are you just paying for a layout or does it include a logo and colour scheme for your branding?
 Does the price include hosting of the new site? Not necessary in my opinion but it can make a price difference
Will the designer upload everything onto your hosting and ensure all is working or do they just provide the files for you to upload? Or maybe they are establishing it on a CMS for you?
Who enters all the content and product data?  If it is you, will the designer made this an easy process?
 Will the designer pass copyright of the design to you once the project is completed? This is very valuable for you even if it costs more – decent designers do this by default
Is the designer providing you with the information to update the site yourself or maintaining control for future work? Check what update rates will be if you won't be doing them yourself
Who is responsible for checking any images and content used is not copyright protected? Don't assume a designer will only add photos with appropriate licenses – ask.
Will the designers' name and link be in the footer of the site? This is advertising for them so it is reasonable you are compensated for it in some way (such as a discounted price) as you are not obliged to accept this
Are any necessary tools included? For example, a contact us form, ecommerce function, anti-spam tools on blogs, social media widgets, SEO plug-ins and blog software are often part of sites now. And are these tools integrated into the site (ie matching colours and fonts)?
 Is the designer incorporating w3 accessibility standards (making the site usable for people with disabilities) and mobile access (so the site works on smart phones, etc)?
You also need to be very clear about the content of your site. Most designers are not professional writers so ask who will write the content or content copyright if they offer it as part of a package.
If you provide the content to the designer, discuss processes and deadlines as some designers may charge more for multiple tweaks of the content or providing it in the 'wrong' way. A web professional may have the knowledge to suggest changes to your content but it is prudent to check and approve any changes before they are added to the site.
By comparing this list of items, you will get a better idea of the value associated with each quote and thus make a more informed decision.
Guest blog post:  Tash Hughes is a communications consultant who can clarify your message or write your content for you. Follow her on Twitter or pick up tips from the Word Constructions blog.