Want Superior Leverage in Business? Don't Miss Enterprise Web Content Management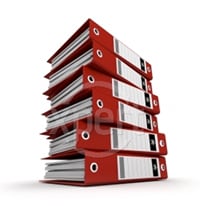 Companies are having difficulty going over volumes of document in their archive and pulling the right information in spite of the fact that everything is being done electronically. The reason for loss of information is largely due to the fact that a huge percentage of data are unstructured and located outside of the organized database. If only companies could systematically access the large repository of unstructured information, it would have given them superior leverage in business to make informed decisions. Using enterprise web content management assures companies of that much needed leverage.
Enterprise web content management definition
According to the Association for Information and Image Management (AIIM), Enterprise Content Management (ECM) is:
ECM is the strategies, methods, and tools used to capture, manage, store, preserve, and deliver content and documents related to organizational processes. ECM covers the management of information within the entire scope of an enterprise whether that information is in the form of a paper document, an electronic file, a database print stream, or even an email.
ECM promotes the proper control of unstructured data to bring the critical information to the stakeholders at the right time. It supports companies better deal with electronic content, foster cooperation, and impose coherent business procedures. It basically helps organizations achieve superior leverage in grasping online business goals.
Enterprise web content management is also known to have driven online presence of many large enterprise to give them more leverage. Such firms include: Adelaide Bank, Kia, Lego Club, Hyundai, Origin Energy, etc.
Differentiating structured and unstructured data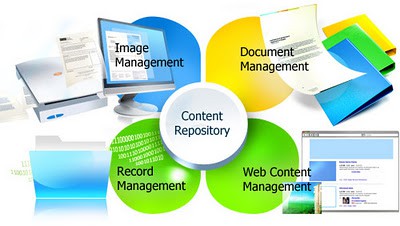 Structured data are well organized and include properties suitable for querying the database to extract vital information. Any relational database is an example of a structured data. We have numerous software these days that implement relational database system like the Enterprise Resource Planning (ERP) for human resources, maintenance work orders, accounting, health, etc. All manipulate structured data using tables, indexes, fields, columns and rows.
Unstructured data, on the other hand, are external to the database, amorphous in nature, and more disorganized. Such data are present in ordinary text documents, spreadsheets, HTML and XML codes, e-mails, videos, audios, and images. These vast source of data are spread all over the corporate network and is a force to reckon with. In order to get superior leverage in business, use enterprise web content management as it controls both structured and unstructured forms of data to give you complete and accurate information.
Enterprise web content management features
Enterprise Content Management System encompasses more features beyond the orbit of just document management to supply methodology to create, supervise, and deploy your website.
jQuery management
robust security implement but easy to handle
image repository
media center
menu creator
multimedia source
capability of blending in to lessen risk
record retention and archiving
thesaurus
dictionary
PDF print output
re-channeling management
capable of expanding from a lone server to web clusters
user import
RSS reader and publisher
version control
incorporates Google Analytics
taxonomy manager
easy to customize using available API and other web services
people listing
templates
workflow
You may also plug in additional modules to further extend functionality of your Enterprise Content Management. These extensions help accomplish marketing goals.
corporate directory
analytics
document lists
electronic shopping
event manager
forums
store locator
multiple language engine
organizer for content
membership account handling
surveys
YouTube embedding
resource bookings
SharePoint connector
blogs
wikis
training manager
Moreover, ECMs are fashioned to work with diverse business requirements for:
websites
organizational networks – intranet
learning management
mobile web
social network
online marketing
electronic commerce
Enterprise web content management major benefits
ECM's major benefits include:
give full user experience
gives authority and promotes decision making
helps manage risk and costs
nurtures creativity
Business firms often miss the huge potential of unstructured information. Formulating an ECM scheme that utilizes these vast resources guarantees any business superior leverage they need in acquiring accurate information anytime.