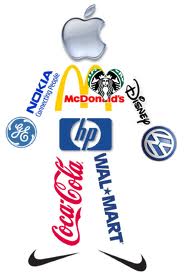 Tips to Make Customers Love your Brand
In any business that offers products, it is important that customers always remember the brand with the product. Here are some tips from companies with famous brands on how to make customers love your brand.
Making customers love your brand does not come overnight. It is an art and a process of building your credibility as the producer and gaining the trust from the customers. If your business is still a budding company, then you must employ creativity in introducing your brand. Creativity that will attract potential customers to buy your product and something that will make them love your brand. Once your credibility is established, it is easy to gain their trust that once they need the kind of product that you have, then they will immediately remember your brand. Again, it does not take overnight. You need honesty, hard work, and patience before getting close to your aim of making your customers love your brand.
"Big" companies start as small ones until they have made one brand hit in the industry. Then, people always remember their brand. Their products become a household name. Coca Cola is one good example. Australians love coke. The world loves Coke. And it is not only because of their advertisements but because Coke fascinate people that make them love the product. The love for Coke comes from the customers' desire for a product that they trust is more appetizing compared to other soft drinks. Once you have convinced your customers that your product is better than the other brands, then customer will surely choose and love your brand. Sustaining that credibility and trust is another issue.
When you think of faucets, you immediately think of Kohler. Seeing some celebrities using these Kohler products in their homes, people believe that choosing Kohler is the best option. Marketers of Kohler learn how to bring the products to the people by connecting their products with their lives. Again, making customers love your brand takes a long process and hard work. You cannot force them to love your brand. They need to experience it and appreciate it.
Strategies that Work
Focus on developing your Specific Niche
Businesses build their brands by applying advertising campaigns that can generate views and opinions. Some of the successful campaigns connect the brand with the lives of particular consumers. They use campaigns that are attractive to the kids, teeners, older individuals, men or women. But there are some brands that also aim at the rich people, educated ones, and the like. A general ads may not succeed because consumers may not connect the brand with them while those ads with particular targeted can draw consumers.
Build Trust and Credibility
These are vital with the marketing efforts to make your customers love your brand. Other advertisers use the endorsement of some famous celebrities. However, when there is lesser difference between some products offered by other companies, then, more efforts on promoting your brand is needed. Make people choose your brand over the competing brands.
Promote the Quality and Benefits of your Brand
As brand marketers, make your messages clear so that potential customers can understand and easy to remember. You can tell them about the benefits of your product. Take note that if your campaigns make so many statements, the customers may tend to be confused. Choose a simple and clear message and be consistent about it in all your ads. Customers are also hooked on the quality of the product. They want to be reassured that the product is of high quality before considering your product. They are willing to spend their hard-earned money as long as they know that the product is quality. Some firms apply special promotions like offering their customers lower prices while others offer freebies or discounts when their customers purchase in certain volumes. However, if your firm is new and it is not yet known, customers tend not to remember your brand. This should encourage you to double your efforts – creatively.
Tell Customers Why your Brand is a Better Choice
Sell the best features of your brand. If you are selling an automobile, you may tell them that your car has better gas mileage compared to competitor's. However, when you do this, it should be honest and supported by data. When you make some false claims, it will surely reduce your chances of gaining the trust of the customers. How can you make customers love your brand when they discover that you are not truthful? Play fair but honestly.
Sustain the Needs of your Clients
You have to be consistent in meeting your customers' needs but you have to determine also which market sees the worth of your brand. Take note that customers can immediately see if you are not being sincere to them. Brand awareness and loyalty of your customers are what you are aiming for. Make them love your brand by being sensitive to their needs and how they feel about products. These days, online marketing is viral because it is proven to reach wider audience. It is also cheaper than the traditional ads like television which will cost you thousands of dollars. To jumpstart with your marketing campaigns, web design is crucial. It must be web that works for your company goals. Brand awareness is just a start – making your customers love your brand can generate profits you never imagine.
How we Can Help you
Our team at Creativ Digital Sydney does not only create and develop websites that work for you. Our search engine marketing or SEM will help you find the right audience where you can build your brand's credibility and gain the trust of your customers. Learn more how we can help you by pressing here or by calling us through the number you can see at the right side of this page.