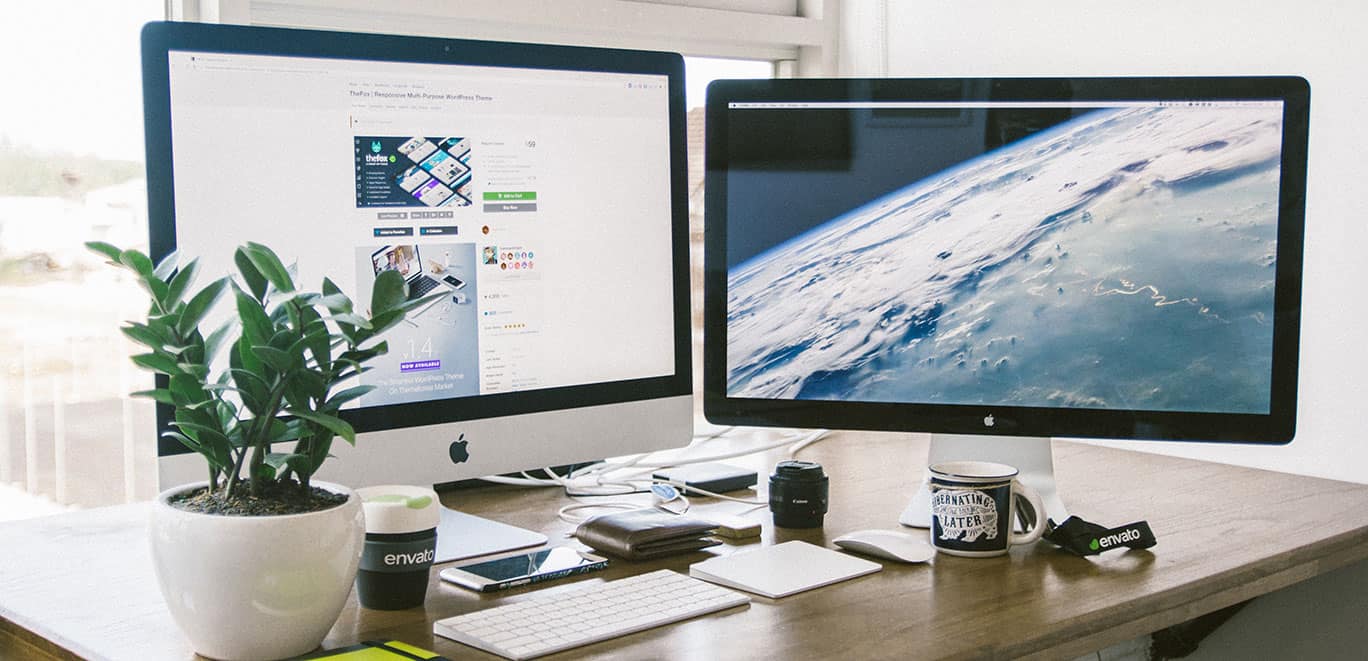 The Telecommuter's Toolkit
Telecommuting, working from home, remote employees … whatever you want to call it, more and more workers and employers are beginning to recognise the benefits of flexible working arrangements that allow for working remotely part or all of the time.
The myriad of pros include less time spent commuting, which in turn is better for the environment in the form of decreased traffic congestion and pollution from people trying to get to work, increased productivity and fewer sick days, better work-life balance and higher job satisfaction. Companies can also reap the rewards of higher staff retention rates, and lower cost overheads from the reduced need for expensive office space and equipment.
Of course, for all its advantages, making the transition to working from home can be a process for those of us used to the 9 to 5 office routine. A while back we shared some tips on how to be a successful telecommuter, and numerous online platforms have also popped up to cater to this growing need and assist with productivity, task management, communication and file sharing.
As dedicated telecommuters, here are some of our tried and tested tools for working remotely that keep your productivity up, stress levels down and your boss happy!
Communication
One of the biggest hurdles (and the reason so many employers block a move to more flexible work arrangements) is the need for easy communication between managers and their staff, between colleagues, and between the business and its clients. It's a valid concern – being easily reachable is vital to the smooth running of a business, especially when working as part of a team.
Fortunately, the power of the internet means that just because staff aren't in the same physical space all day doesn't prevent open communication and collaboration.
It's difficult to go past Skype for communication between staff. Its instant messenger-style interface makes it perfect for chatting, without having to go back and forth via email. You can also send files, participate in group chat, video call to mimic talking face-to-face, and even run video conference meetings with several people at once.
(Another handy feature is the "Do Not Disturb" option for when you want to knuckle down and power through work without interruptions – haven't we all wished for that we've been working in an office!)
Calling and connecting with other users on Skype is free, but there is also the option to purchase credits to make phone calls too. However, if you spend a lot of time on the phone as part of your job, a dedicated VoIP ("voice over internet protocol") service, which allows you to call both landlines and mobile numbers using your computer and internet connection is the answer. A USB headset is handy for this, and some services even offer a smartphone app so you can make and receive work calls on the go.
Most companies these days have an IT department to call in when computers decide to go haywire. If you are having technical issues screen-sharing software such as TeamViewer allows your tech contact to remotely log into your computer and investigate any problems.
Project Management
Another concern that managers have when it comes to letting their staff work outside the office is ensuring that projects run smoothly – and also that people are actually working and things are getting done! There are numerous amazing web-based platforms that facilitate this. In fact, if your business is not currently using something like this, you might even find that productivity improves by utilising them!
Trello is one such solution that digitises and improves the project card concept of project management. All projects are listed on a board, like post-its on a corkboard. Each card represents a project and can be dragged into the next "project stage" column as it progresses. The ability to add checklists, attach files and post comments on progress will not only ensure that projects are being moved along efficiently and thoroughly, it's also a handy tool for managers to log in and get a snapshot of how things are moving in real time and see that tasks are being checked off.
Another popular project management platform is Basecamp, which also allows for project-specific comments and chat to keep all team collaboration for one client neatly in one place. For managers who like the daily stand-up meetings, the automatic check-in feature allows people to update the rest of the team with what they've been working on. Reports, file sharing and centralised schedules and deadlines also make Basecamp a powerful project management platform.
Time-tracking
It's common in many companies these days to log time on a per-project basis, and even more so as businesses move more toward flexible working arrangements and the use of independent contractors on teams. In terms of features and simplicity, it's easy to see why Toggl is one of the most widely used time-tracking platforms today.
Even with a free account, users can easily log their time, group different tasks under projects to keep track of hours worked for any particular client as a whole, and export time reports for a particular time period or for a single project.
File Sharing
Another aspect of in-office IT that we take for granted is access to common files, usually via a network to which all office computers are connected. This convenience doesn't have to disappear when working remotely – in fact it's arguably a lot simpler, as they are managed externally by a dedicated service.
There's a reason Google is the monarch of the internet, and when using Google Apps it's easy to see why. Google Drive is an intuitive cloud hosting solution for files, is accessible on the go through your web browser, and can also be synced with the folders on your computer. Signing up for Google Apps also gets you email hosting, calendars for scheduling and events and more, all backed up by the rock-solid Google servers.
Other popular options for cloud file hosting are Dropbox and SugarSync, which allows you to backup files and retain your existing file structure. Some ISPs also offer cloud storage as well.
Meeting & Co-working Spaces
If you've been used to spending each working day in an office alongside colleagues who are always there to have a chat or go to lunch with, working from home can sometimes feel a little lonely. Co-working spaces are popping up to cater to telecommuters who work remotely, but might occasionally want to recreate the buzz and collaborative vibe of the office. Most places offer casual day rates where you can set up to work for the day to see if you want to sign on to work there regularly. Most them of also offer meeting rooms you can rent out to meet with clients or co-workers as well.
Of course, popping down to a local cafe to work for the morning can also help with the remote aspect of working remotely too! Why not schedule a monthly breakfast catch-up with your fellow workers?
There are so many web-based platforms being created all the time to cater to the growing trend of telecommuting and mimic (and sometimes surpass) the productivity and collaboration tools of the traditional office environment. Are you a remote employee? Leave a comment below to let us know what software you use!