The Power of Video Online Marketing – Web Video Productions
"90% of all web traffic will be video by 2013"
Modern consumers are Internet savvy – before making a purchase decision they do their research, online. They're no longer using paper directories like the Yellow Pages to locate a particular business. Instead they're using search engines, such a Google and Youtube.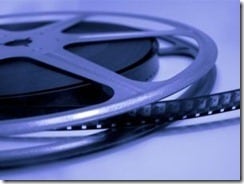 As a result Youtube is now the second largest search engine after Google.
The rising popularity of Youtube and other video websites such as Vimeo, Metcafe, BlipTV and DailyMotion have seen online video grow by 40% every year. Whilst television advertising might be out of reach for some businesses, online video is not. Video sharing sites represent a powerful opportunity to connect with large numbers of consumers – for free.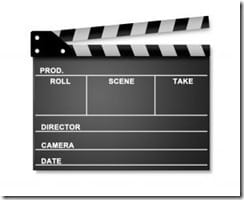 What is even better news for businesses is that, if done right, video also has the power to influence. Nowadays, 80% of consumers watch a video to help them make a purchasing decision. Also, having video on your website can increase conversion rates by 30%.
However, it is important to note that the online environment is a user-controlled experience, which means TV-style ads don't work on the web. Several big budget online video ad campaigns have failed because they didn't account for the key differences between TV and online audiences – online viewers prefer content they can relate to and reject a 'hard-sell' approach to advertising.
The real power of video is in its ability to convey an emotional experience, putting a human face on the corporate brand far better than any static text or images. A well-produced video is the key to engaging consumers with your business.
Often businesses take the do-it-yourself approach, not realizing that a poorly produced video can actually turn consumers away. If you are offering a quality product and service then your videos should reflect that quality. Furthermore, a high quality, documentary-style video builds trust. Consumers need to trust you before they do business with you.
Documentary-style videos capture sincere stories told by the very people behind the business giving a more genuine feel to brand messages. This resonates well with online audiences, because it achieves what the 'hard sell' doesn't – authenticity. This style of video is also much more cost effective than traditional corporate videos, forgoing the need for scripts, actors, and stock footage.
Bransby Films produced a series of online videos for Anania Jewellers in Sydney. These videos featured Anania's employees with minimal direction and scripting. They also feature some of Anania customers, who reflect on the service they received from Ken Anania, the company's Managing Director. The resulting videos provided a powerful endorsement of the personalized service offered by Anania Jewellers and were well received by viewers. Ken reported that customers, who had watched his videos before meeting him, had a sense that they knew him, which made the sales process easier and more successful.
Such specialized videos represent a new way for businesses to think about using video to engage potential customers. If building trust is important to your business then sincere and authentic documentary-style video represents an exciting opportunity to connect consumers with your products and services, and ultimately grow your business.
About the author: Rene Bransby is Creative Director of Bransby Films, which helps small businesses connect with consumers through online video.