The Importance of Quality Web Design in Online Marketing
If you want to start an online business, then web design will be very important to you. Now, it is true that the best way to earn money online would be by starting a website that promotes your personal products or the products of those who give you a commission for referrals. However, although this isn't that hard, some people still struggle with designing an attractive website to begin with.
Naturally, one solution to this predicament would be to just hire a reliable web designing company that can set up your website for you. If you want to sell many products and need a shopping cart and a special design, then you will definitely want to hire professionals to get things done.
However, whether you plan on hiring professionals or not, it would still be highly recommended to learn the basics first. Think about it. If you have no idea how HTML works, then you will need to pay somebody for preparing a website for you and  make small changes on the  website when you need it – and that simply wouldn't be smart for your wallet. Therefore, it would be highly essential to understand the basics of web design.
To start, you will need some experience and knowledge dealing with common computer programs and computers themselves. Remember: if you don't know much about computer basics, then you will never learn how to design, develop and maintain a website properly.
The majority of community colleges out there have accredited computer courses, though. The World Wide Web also has a plethora of knowledge available on this subject, so just go online and learn more about computers whenever you can.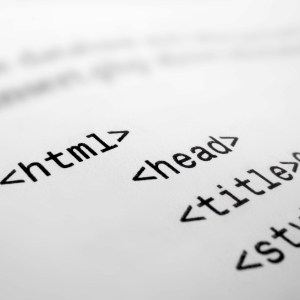 After that, you can start doing some research on HTML, Javascript and CSS – the three most basic languages of web design. Understanding these languages on a basic level will help you get going in no time. After that, just learn some things about image enhancement and image editing and you will succeed at building a website in no time.
Yes, you will definitely come a very long way after you understand these three languages. After that, however, you can consider a website design program to help you build your own website without advanced HTML. As a matter of fact, the majority of these programs will come with website templates for you to use and amp up your website with.
So, even if web design language may sound completely foreign to your right now, you can still end up with a basic and simple website design just by putting in some effort and time into things. If you want a more complex website, though, then it would still be best to hire an expert. Either way, an extended knowledge in website design will eventually pay off for you – remember that.
Jenny Parker is a writer that focuses on internet marketing and social media. She also enjoys covering topics on an expat community blog that provides  internet phone card and swiss calling cards for international travelers. Take an additional 10% off with coupon code "acc10".