The Importance of Backlinks – How Does It Help SEO?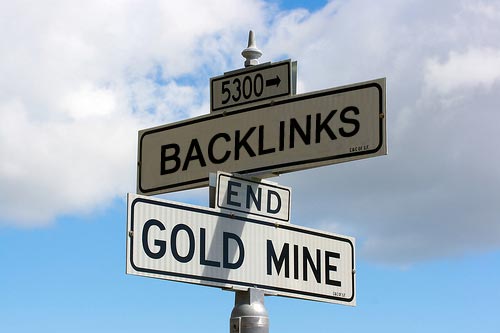 The importance of backlinks is often played down, although these are extremely important in helping your website move up the search engine rankings. Backlinks, also known as inbound links, are links on someone else's site that lead back to your own. Backlinking is a sure shot method to drive traffic to your website and improve your site search engine optimization (SEO).
Backlinks from other sites are like votes or recommendations which tell Google's crawlers that your website is a relevant listing for a particular query. However getting other websites to post backlinks to yours will not necessarily optimize your website for Google's algorithms. If this was the case, most websites would have posted backlinks from other websites leading to their own.
Google scours for the relevance of backlinks. For instance, if you have a website about dinnerware and backlinks from a cutlery website lead back to your site, your page has a better chance of ranking higher. However, if your website has been backlinked from a source on the web which is completely unrelated to your website, for instance homeopathy, Google will rank this as less relevant.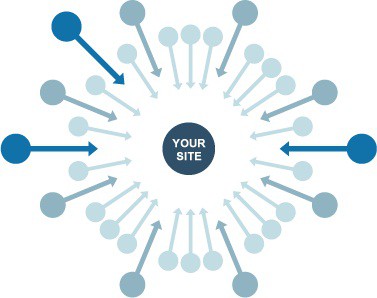 The Importance of Backlinks – Page Rank
Page Rank is an algorithm or a program meant for the analysis of links. The concept was named after Larry Page who along with Sergey Brinn is best known as a co-founder of Google. Page rank is a system which assigns a number to every collection of hyperlinked page on the internet based on its relevance to a query. Page Rank is denoted as PR followed by the number in a set of round brackets.
The Importance of Backlinks – Internal Links Vs External Links
The fundamental difference between internal and external links is that internal links lead to areas within your site, external links lead to other websites. Listed below are a few differences between internal and external links.
Internal Links:
May begin with your domain name.

Are usually buttons or shortcuts within your own website. This could include menus on the top of websites.
External Links:
Do not begin with your domain name.

Are any links on your own websites that lead elsewhere? For instance a hyperlink in a blog that leads to a page that explains an esoteric word or a complex idea.
Both internal as well as external links are essential in good SEO. However, external links hold greater value for Google's algorithms if they are from authority sources. For instance, if Yahoo or MSN uses a backlink to your site, your site will rank better.
The Importance of Backlinks in Building Online Presence
Listed below are some of the best practices for building and managing online presence
Use backlinks as an online PR /brand building exercise. It is essential to have backlinks on relevant sites with anchor links which have keywords. This ensures that when Google's crawlers go through the sites with your backlinks, your site ranks higher.

External follow links to your site with contextual anchor will hold maximum value.

It is recommended that you avoid backlinks from auto submission forms and from low quality websites that have irrelevant or useless content. These will only lower your over all page ranking.
Guest Author: Khadim co-founder of SearchEnabler SEO Software and Analysis Platform.