Solid #domain name that Fosters Success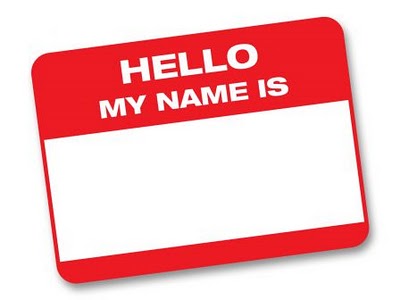 On the #internet, a company's brand becomes synonymous with its domain name.  Therefore, your domain name can either help of hurt your online business. The domain used directly influences how a company is viewed by both users, who are human, and search engines, which are run by computers.  Therefore, when choosing a domain name , it is important to consider its influence on both humans and computers will perceive the site.
Memorable
For people to return to a #website, the domain must be memorable.  In fact, the entire reason domain names exist is so people can remember them.  Websites are actually hosted at a mathematical address.  Instead of typing in a series of numbers, which people cannot remember easily, users can simply enter a name, the site's domain name.
There are several tips people employ when creating memorable domain names.  Domains are like brand names, but most internet companies cannot afford large advertising campaigns for their domain.  Therefore, short, memorable and easily spelled names are the best choices. Once users happen upon these domains, they are able to remember them.
Searchable
The primary way people first stumble upon a domain name is by using a search engine.  Even the most memorable name is useless, if it cannot be found by search engines.  The primary way search engines will recognize a website is through the keywords users enter.  The best domains will have these keywords incorporated into them, so they appear on the results pages.
Unique
Often people find that their memorable domain names, which have target keywords, are already registered.  In order to check, people just need to type the domain into their #web browser.  If there is already a website at the domain, a new one must be chosen.
There are several ways to creatively register a unique, but similar domain name.  Often, the words in the domain can be modified slightly.  Perhaps synonyms can be used, or a singular word can be made plural. People should avoid using unique spellings or substituting numbers for words, because that will affect people's ability to remember it.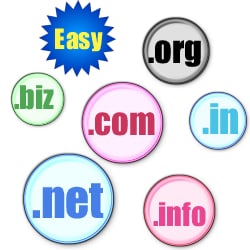 Another way to create a unique domain is by using a different extension.  The top-level extensions are .com, .net, .edu and .org.  Some of these domains, such as ,edu and .org, are limited to specific organizations.  Generally, .com is the best choice.  At all costs, avoid extensions that are not as well respected, as these cause people to question the reliability of the site.
Register
The most respected domain extensions must be registered with the Internet Corporation for Assigned Names and Numbers (ICANN).  However, people cannot directly register a domain with this organization.  The registration must be done through a third party.
There are many companies that the ICAAN or a national ccTLD authority has accredited to handle domain registrations.  Any of these sites can be used to register a domain name.  This field is highly competitive, so most of these companies charge only a small fee.  Upon registration, a payment method will be required.  After payment, the domain is almost instantly ready to use.
For internet-based companies, as well as physically-located companies that need an internet presence, a domain name acts as the foundation and brand for the company.  A company's domain name should be both memorable and searchable. Because domain names have recently become very affordable, they are quickly being registered.  Companies should act sooner, rather than later.  Domain name registration is vital to continued growth and success.
Guest post by : Ethan S. writes for AmazingDomains, an outstanding resource for finding a domain using the domain names search. Email [email protected]